Lumilight is designed to emit a bright, even output of light across the entire surface of Lumicor Resin panels. Its ultra-slim profile is ideal for countertops, retail displays, wall applications, desk wraps, ceiling features, and much more. Explore Lumilight's countless customizable lighting options for your next project.
Download the Lumilight Brochure
Application Gallery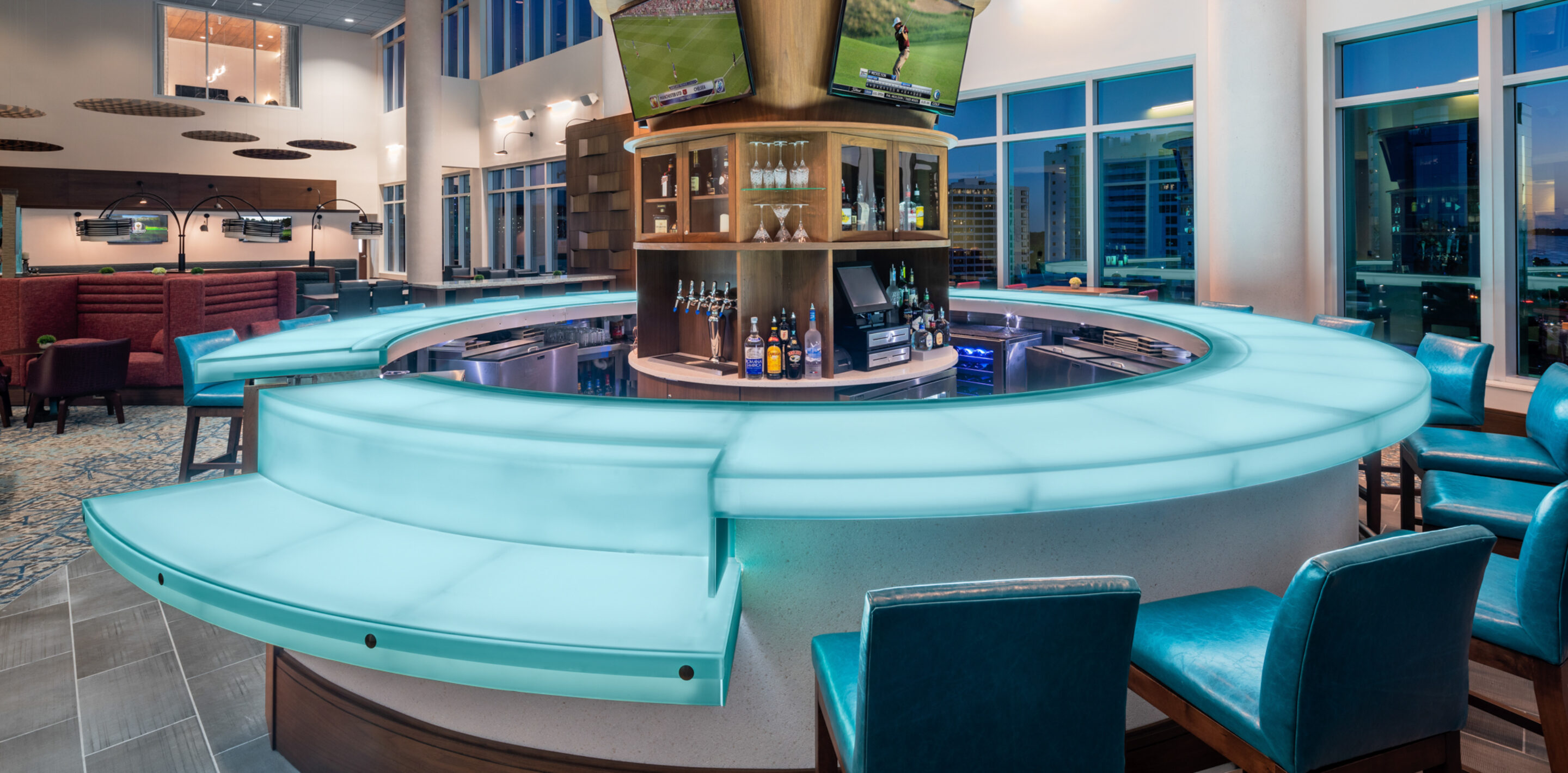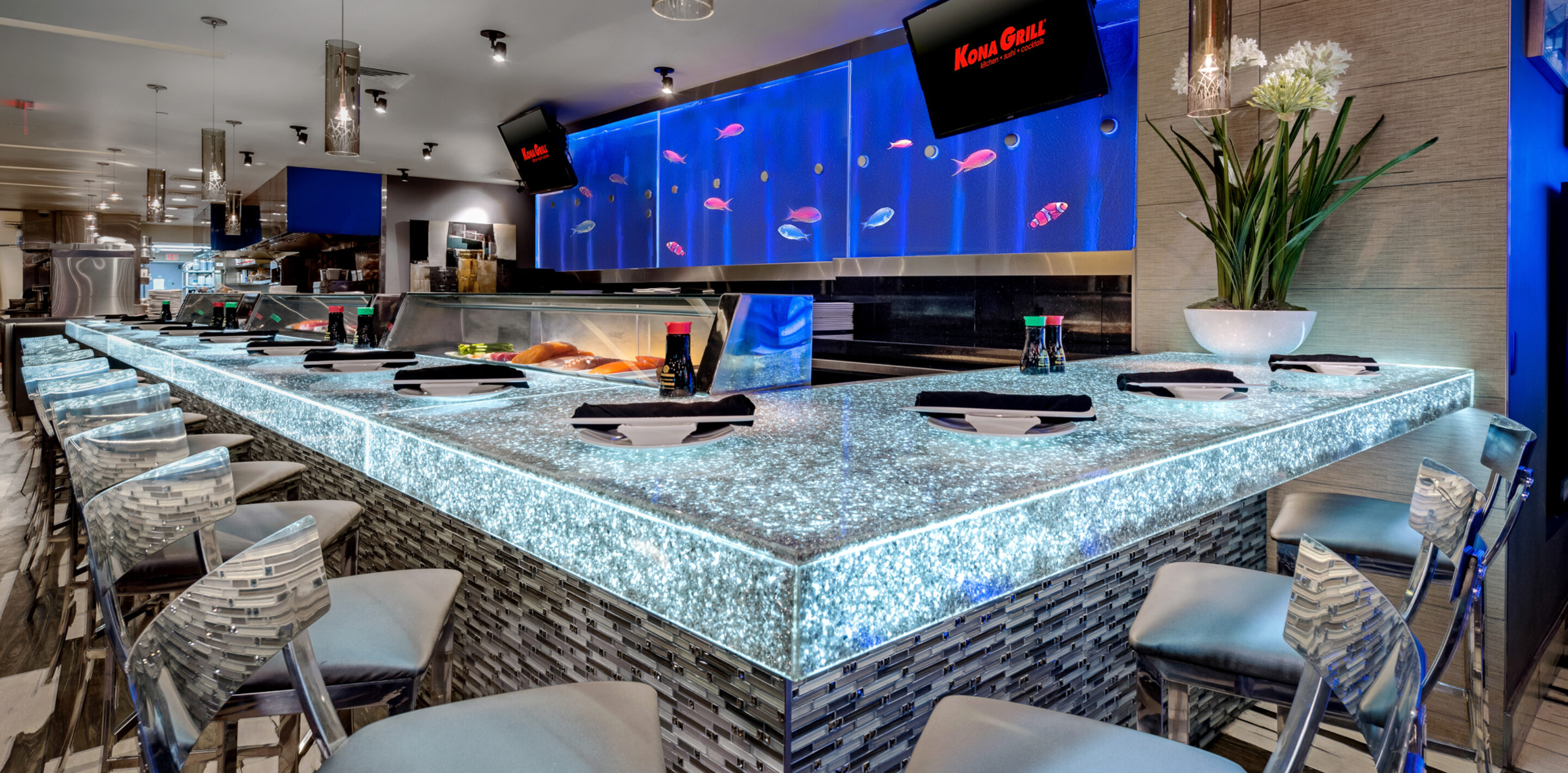 Product Overview
SUPERIOR LIGHT QUALITY 
High output LEDs create uniform illumination across Resin Panels for superior, consistent light quality. Our LED lights use 70% less energy than fluorescents and have a lifespan of 70,000 hours, making them the ideal choice for efficiency. 
CUSTOMIZE SHAPE & SIZE 
Have your Lumilight panels cut into custom shapes and sizes, from as small as 2"x 2" to as large as 48"x 96". The slim profile of our integrated LED light panel allows for frameless applications or use of a snap-in designer frame. 
CREATE ANY COLOR OF LIGHT 
Choose between white light color temperatures ranging between warm and cool, or specify Lumilight as RGB to create any color of light. For maximum versatility, Lumilight's dimming capabilities can create anything from a soft glow to a bright, crisp backlight.
Features
Consistent, uniform illumination

Energy efficient, long lasting LED light

Customizable shapes

As large as 48″x96″ and as small as 2″x2

Multiple light temperature options

Adjustable RGB option

Advance 3-year warranty

Dimming capabilities
Available configurations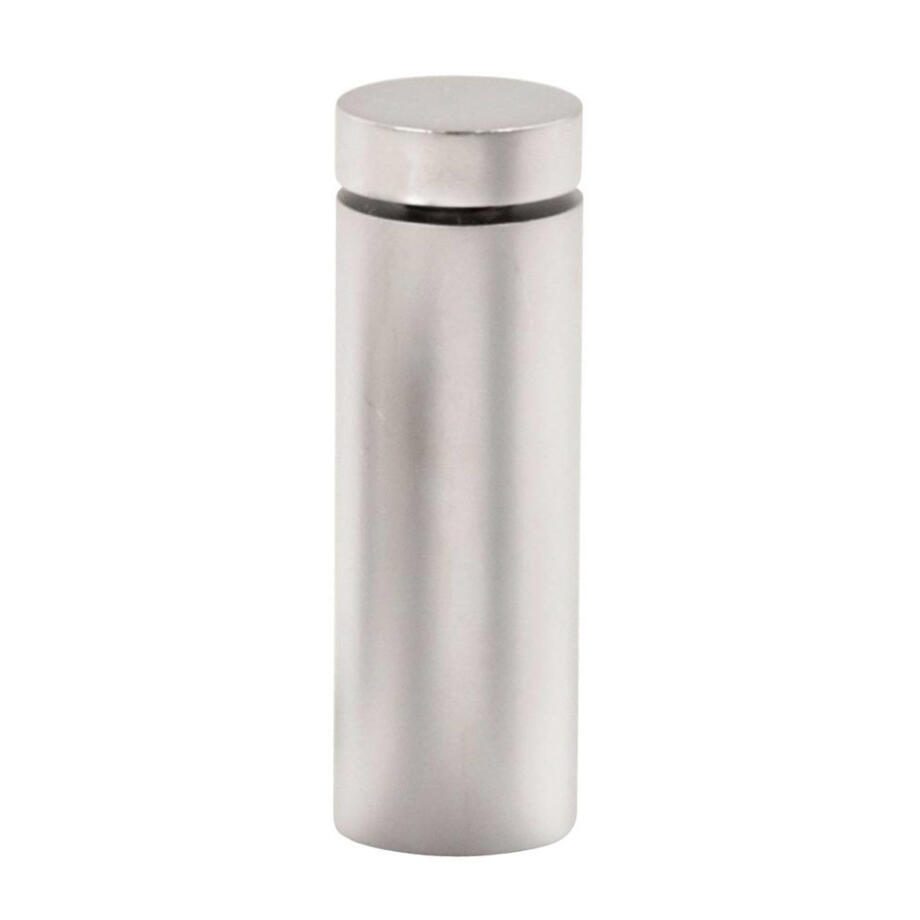 3/4" x 2" Standoff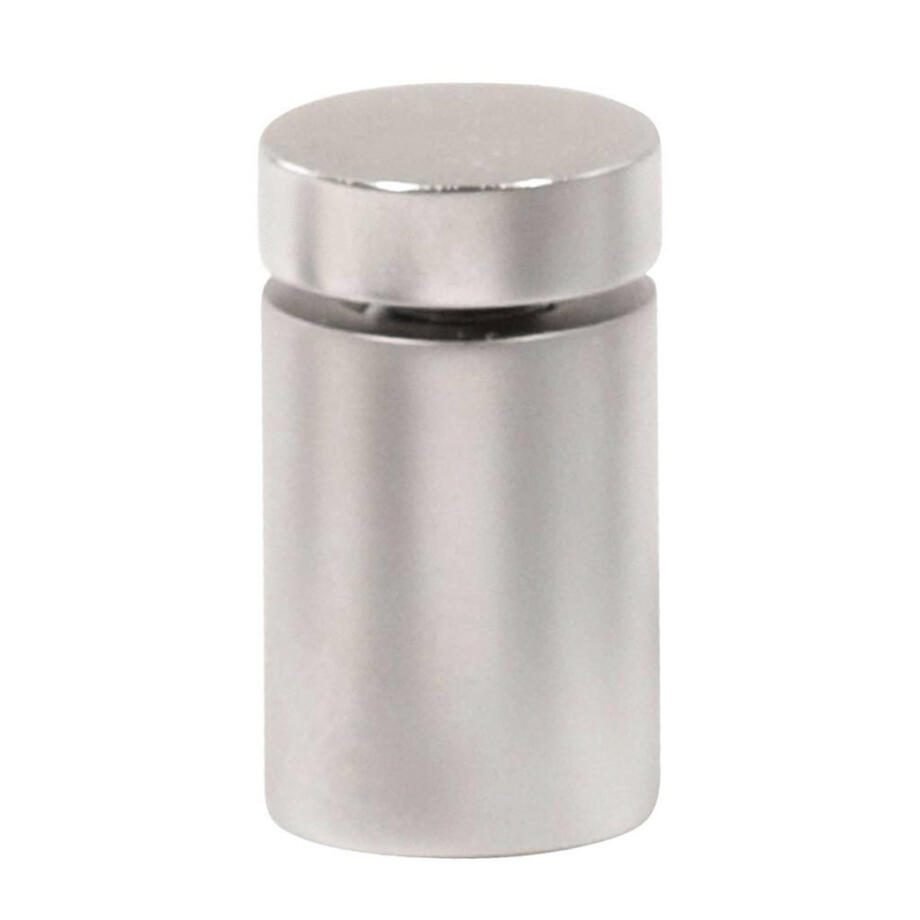 3/4" x 1" Standoff
3/4" x 1/2" Standoff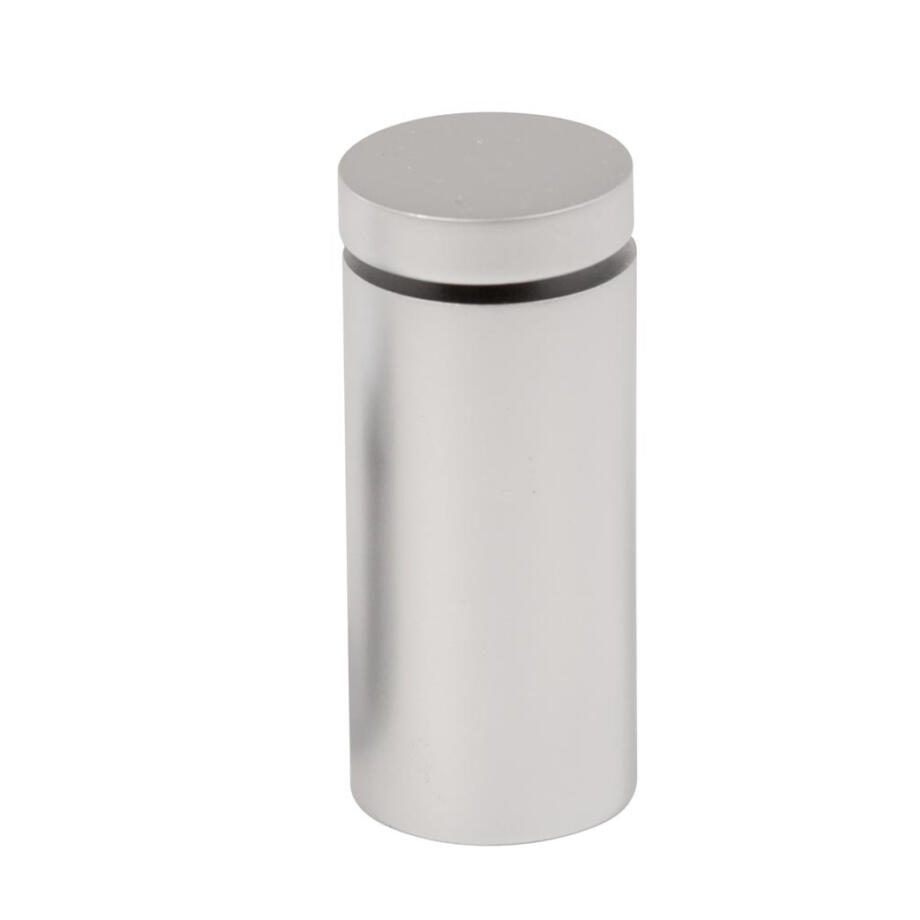 1" x 2" Standoff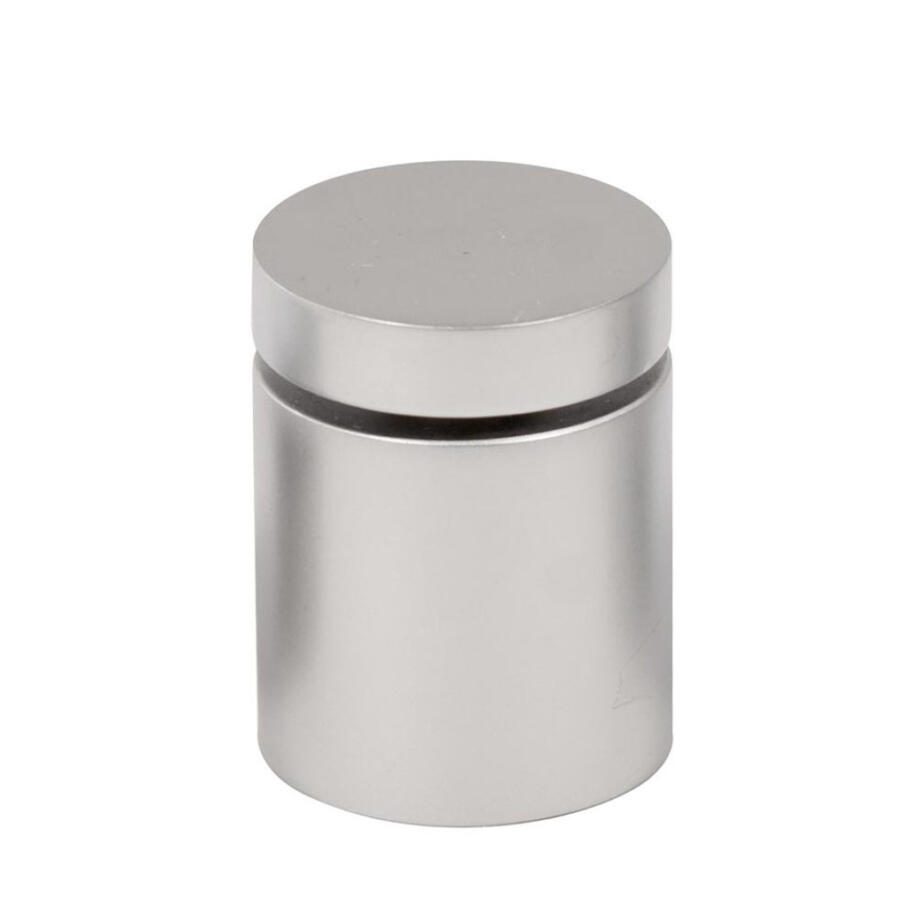 1" x 1" Standoff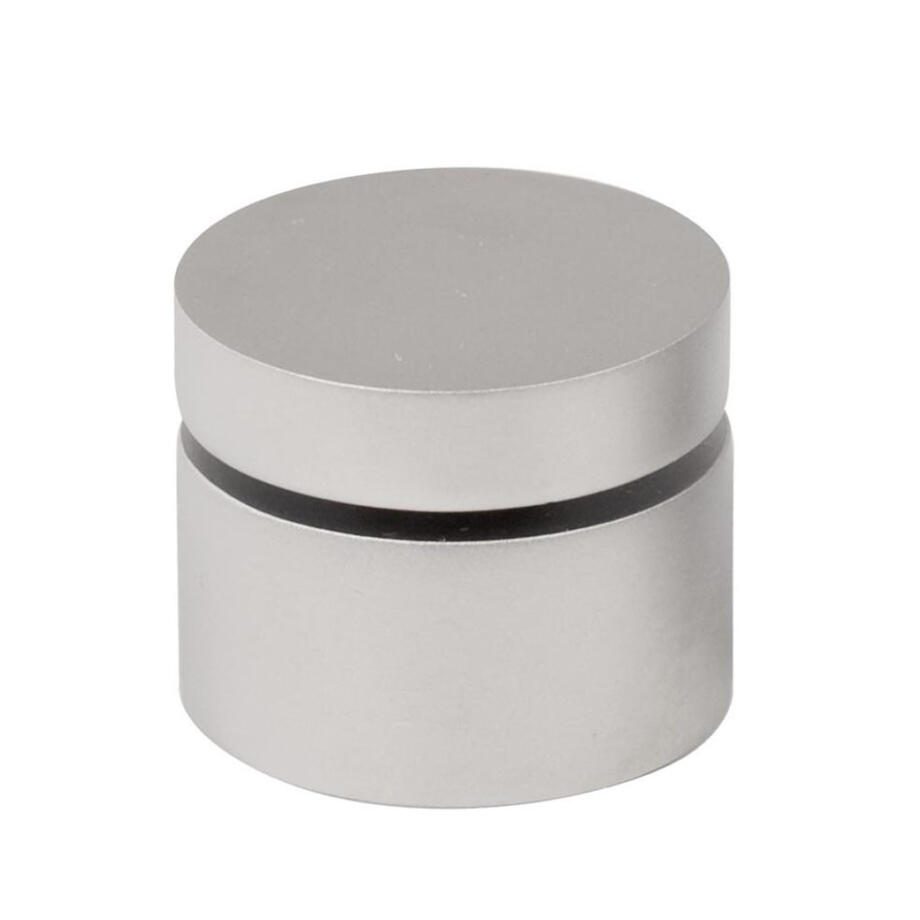 1" x 1/2" Standoff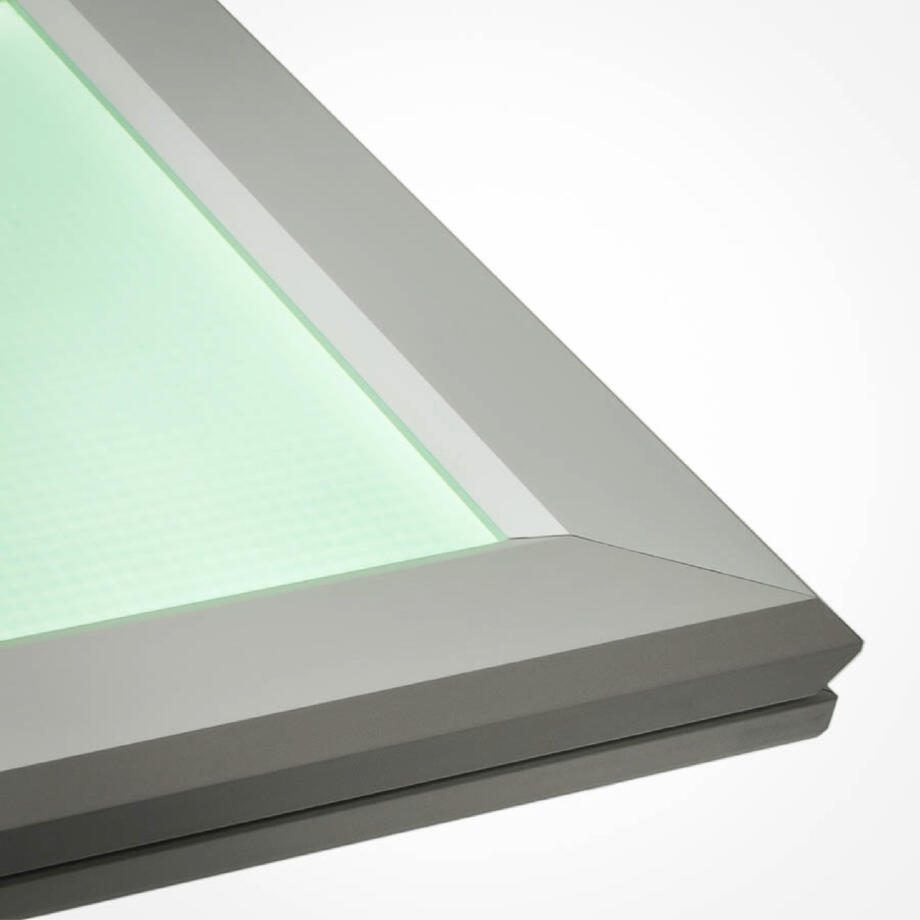 Designer Frame
Have questions? Reach out to a rep to get your project started.
Contact Your Rep