Ceiling Features
These solutions were developed to add dimension and visual interest to ceilings. Each configuration includes all of the necessary hardware and can be hung in almost any orientation or arranged end-to-end to create a continuous rolling wave. Available in most .236" or .354" gauge décors, these formed panels provide a vibrant ceiling focal point.
Request More Info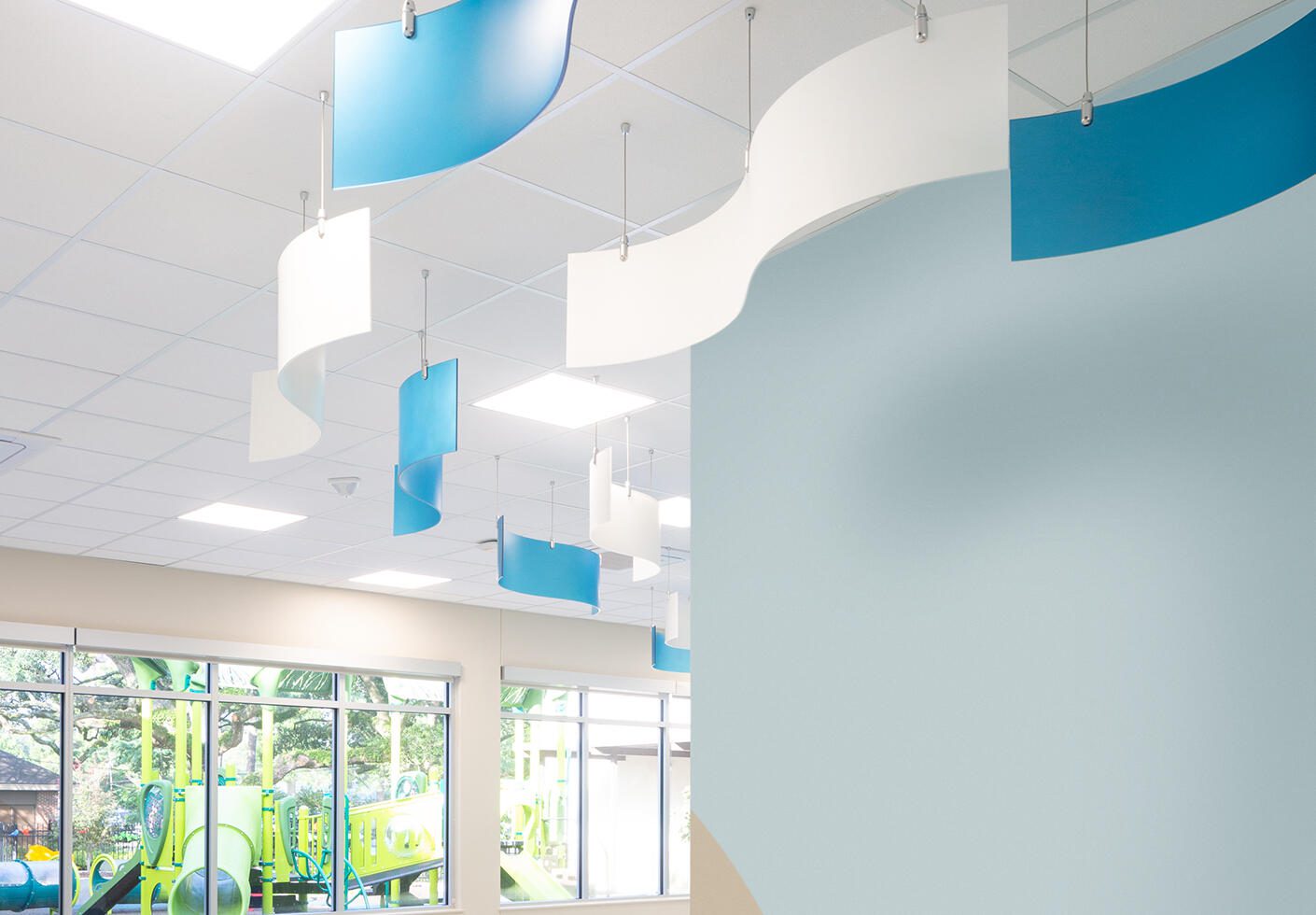 You might also be interested in Luminous
Developed for visual impact and ideal for all types of applications, the flexible and rich colors of the Luminous line make it easy to add a bold splash of color to any environment.
Explore Luminous Colors