Resin Options
Décors are encapsulated in high performance resin to create each Resin Panel.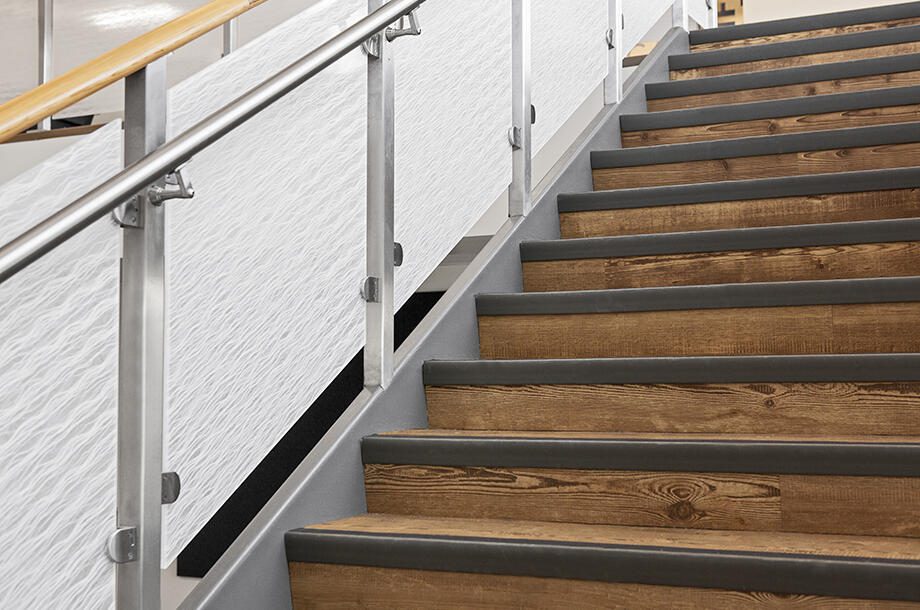 Lumiform
Class A fire rated up to ⅜" gauge and less rigid than other resin options, Lumiform is easy to fabricate and install.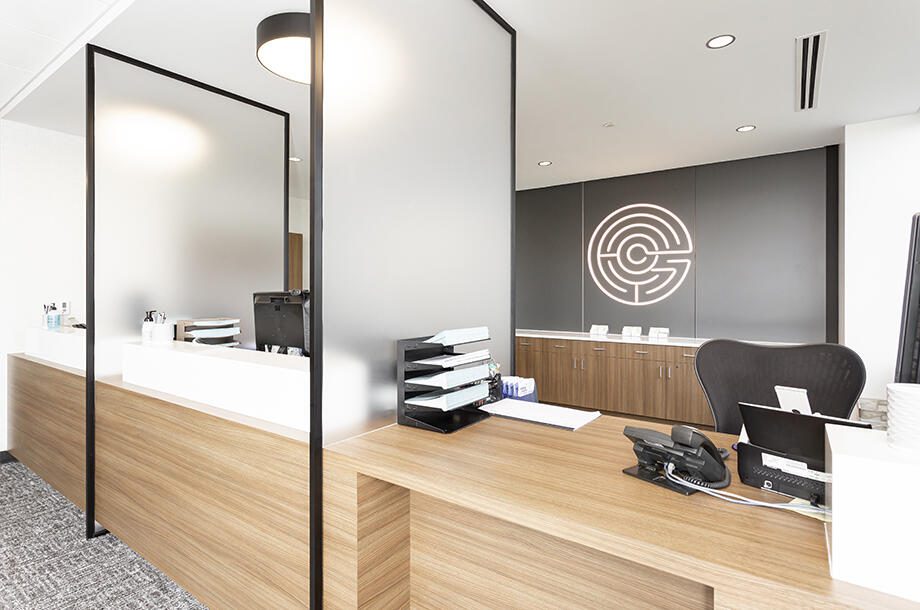 Lumiclear / Lumiclear EX
Superior clarity and inherent UV resistance make Lumiclear the ideal choice both indoors and out.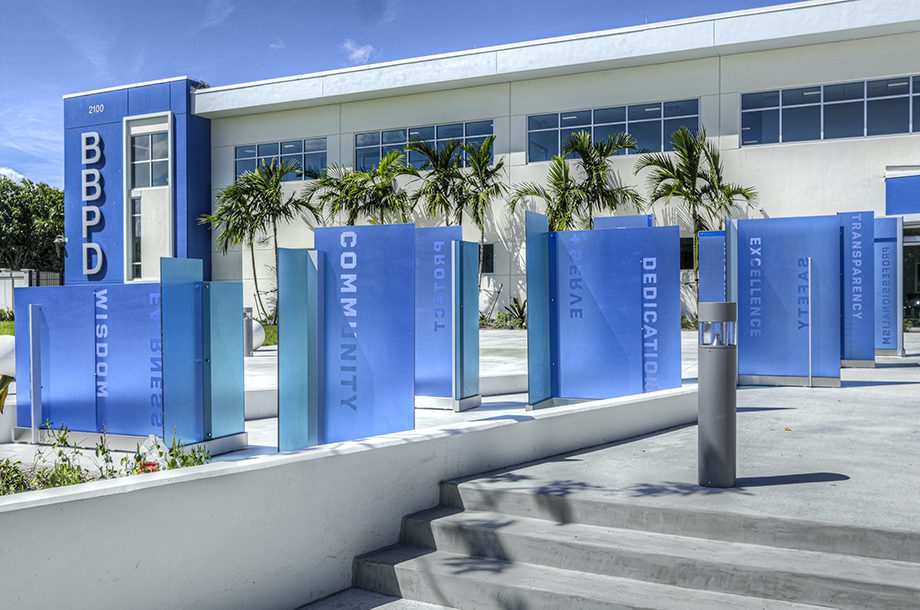 Lumishield EX
Our strongest resin with superior impact resistance.
| | Lumiform | Lumiclear / Lumiclear EX | Lumishield EX |
| --- | --- | --- | --- |
| | | | |
| | | | |
| | | | |
| | | | |
| | | | |
| | | | |
| | | | |
| | | | |
| | | | |
| | | | |
| | | | |
Exterior Solutions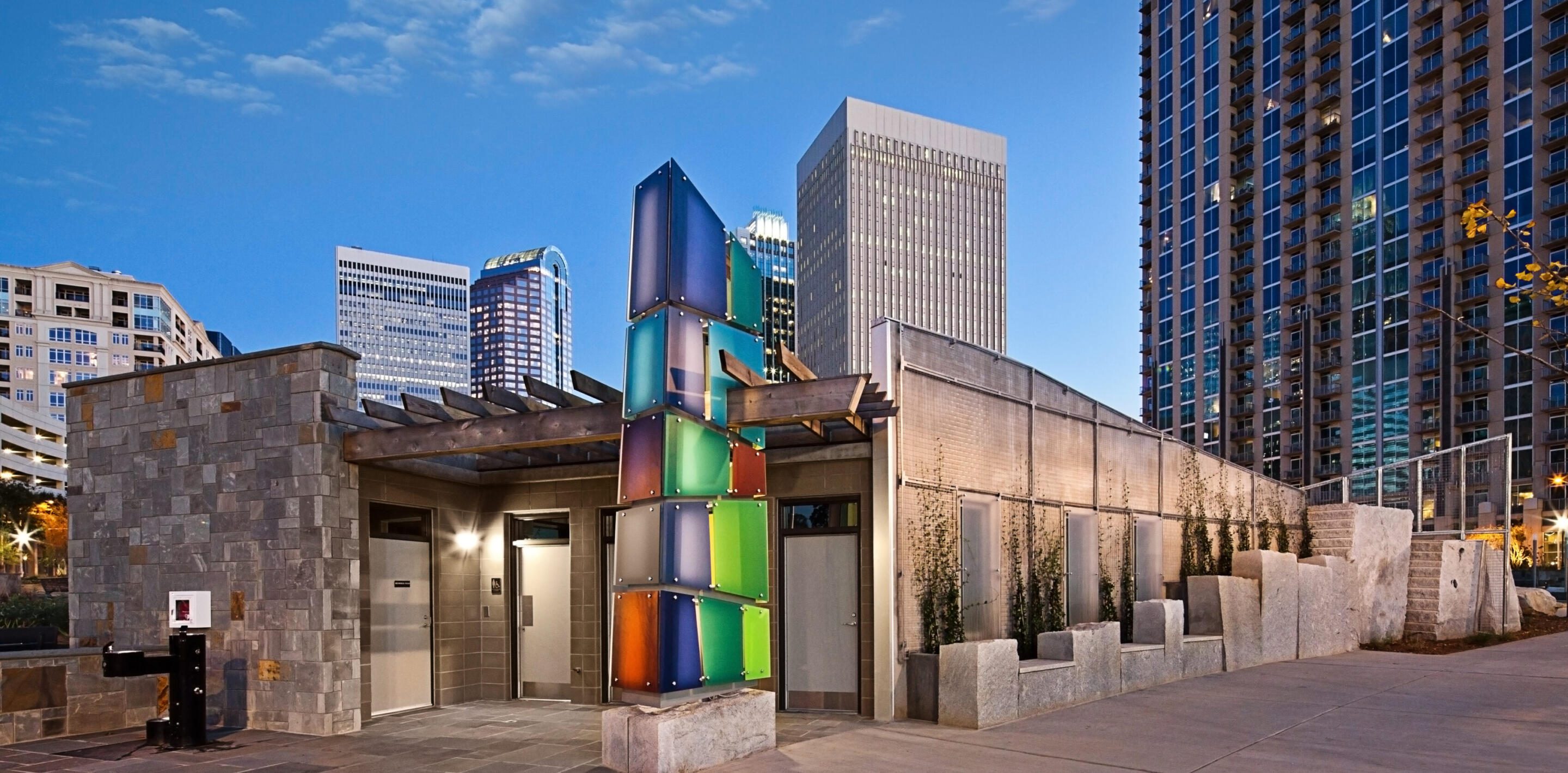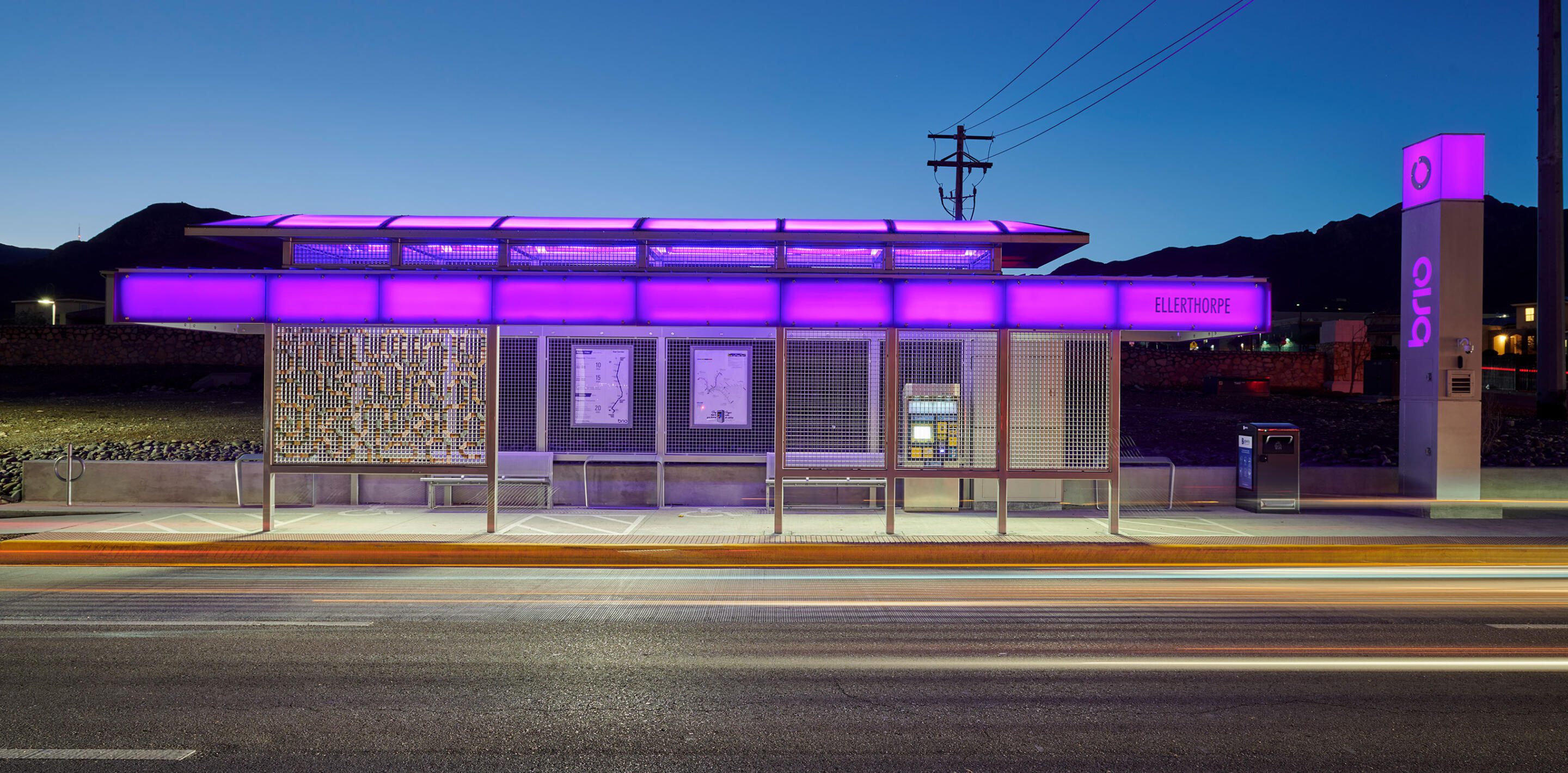 Want to install our products outside?
Choose between Lumishield EX (polycarbonate) and Lumiclear EX (PMAA acrylic), both specially formulated resins with UV caps on both sides.
Specify Lumiclear EX for superior clarity or Lumishield EX for superior impact resistance. Décors and finishes for exterior applications have been chosen based on their durability outdoors, including a selection of Luminous colors that are encapsulated in the center of the panel to minimize fading.
Custom Design Options
Did you know that exterior Resin Panels can help you achieve LEED credits?
Low Environmental Impact
Qualifies for LEED MR Credit 4 and IEQ Credit 8.1 & 8.2 (daylight and views)

100% recyclable
Layers & Customization
Resin Panels are manufactured in the USA at our facility just outside of Seattle, Washington. Each artisan panel is made by hand using organic material, fabrics and metals from around the globe, encapsulated in clear resin.
Panels are constructed in a series of customizable layers, which we call décors; many décors can even be combined into a single panel. 
Craving more design freedom? Take the wheel and provide your own raw material (subject to R&D testing to determine viability) for completely custom panels unique to your project. Ask us about combining décors and COM (customer owned material) for more details.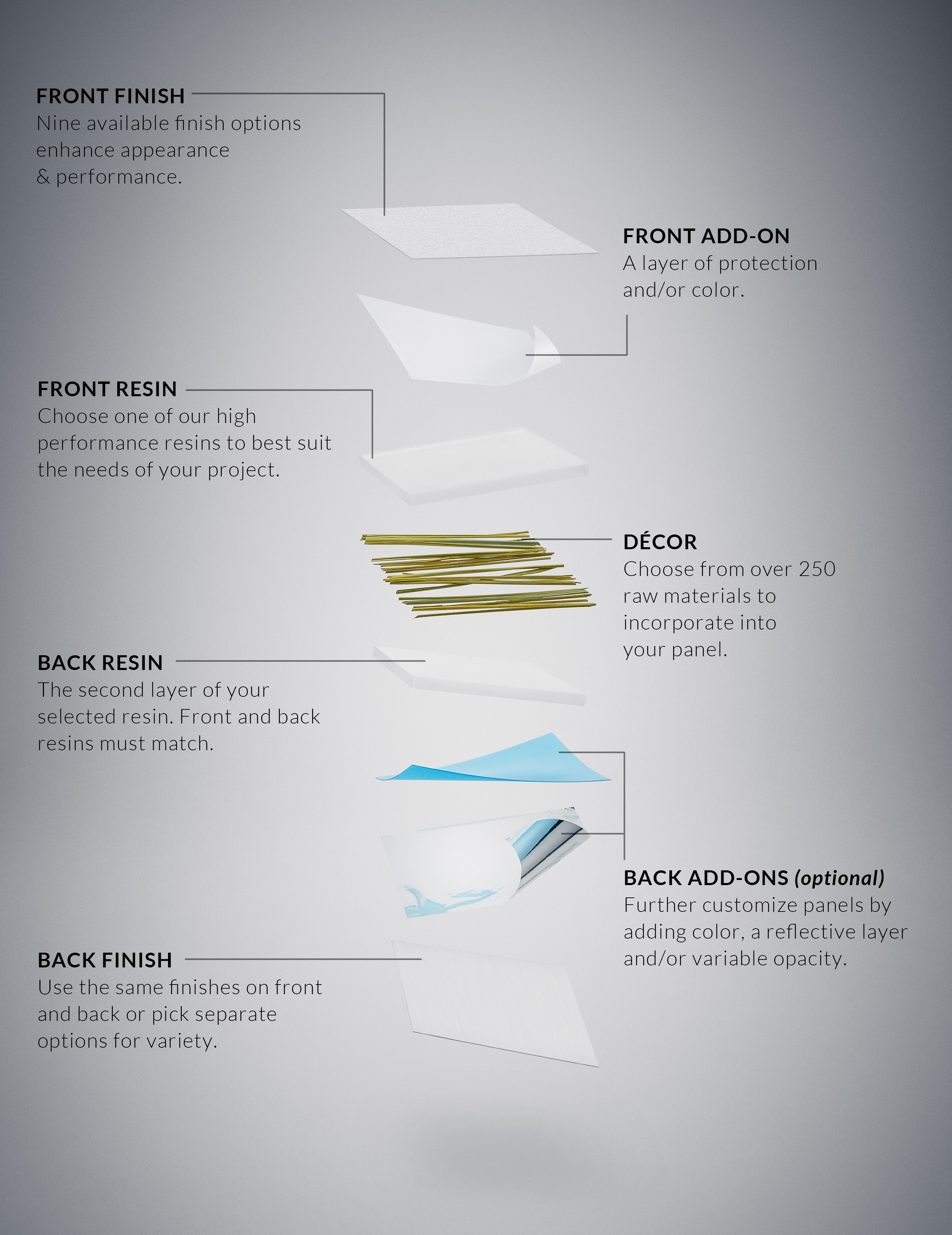 How to Specify
Specify Resin Panels in just a few simple steps.
Select a décor |

There are over 250 décors in 8 categories to choose from.
Select a resin |

Our resin options are engineered to meet the demands of your project.
Not all décors are available in all resins. For specific information on resin availability see the décor product page.
Select f

inishes |

Either use the standard finishes listed for your chosen décor, or pick your own from 12 different options.
Select dimensions
Standard sheet: 48″ x 96″ (1219 x 2438 mm)
Oversized sheets: 48″ x 120″ (1219 x 3048 mm)
Gauges range from 1/16″ (1.5 mm) to 1″ (24mm). Not all décors are available in all gauges or sizes. For specific information on size and gauge availability see the décor product page.
Request a quote |

Call us at 1.888.LUMICOR, find a representative

  near you, or use our online quote request

form

.
Request More Info
Send us a message! We're happy to answer your questions and get you to the next step in your project!
"*" indicates required fields