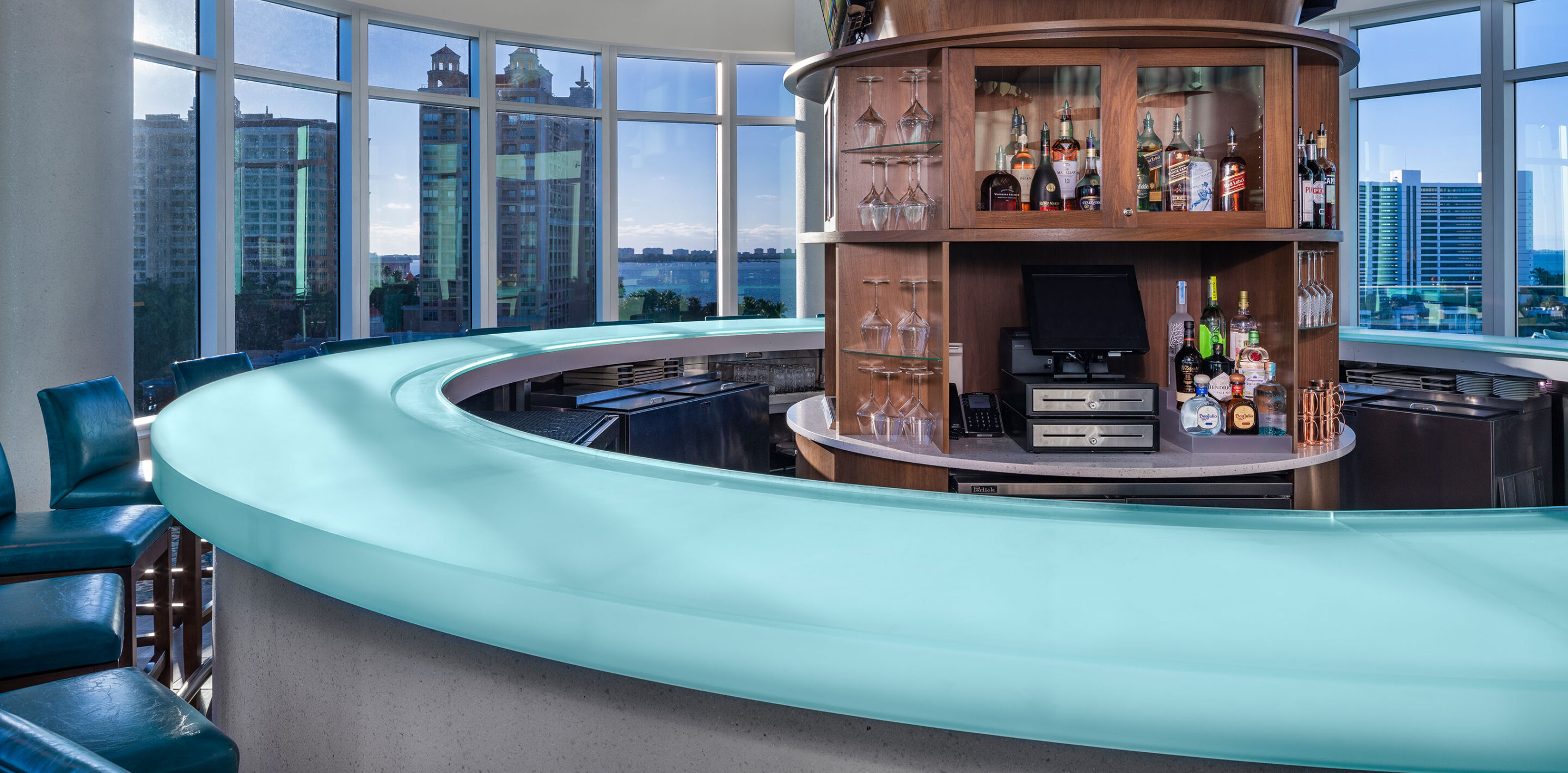 From conception through to installation, a strong working collaboration between designers, installers, and the Lumicor team was essential for this project.
Working with the visual concept of Sarasota beaches and a goal of creating a visually impactful yet durable central bar, designers chose Lumicor Resin for its stunning color range and material reliability.
Read the full project spotlight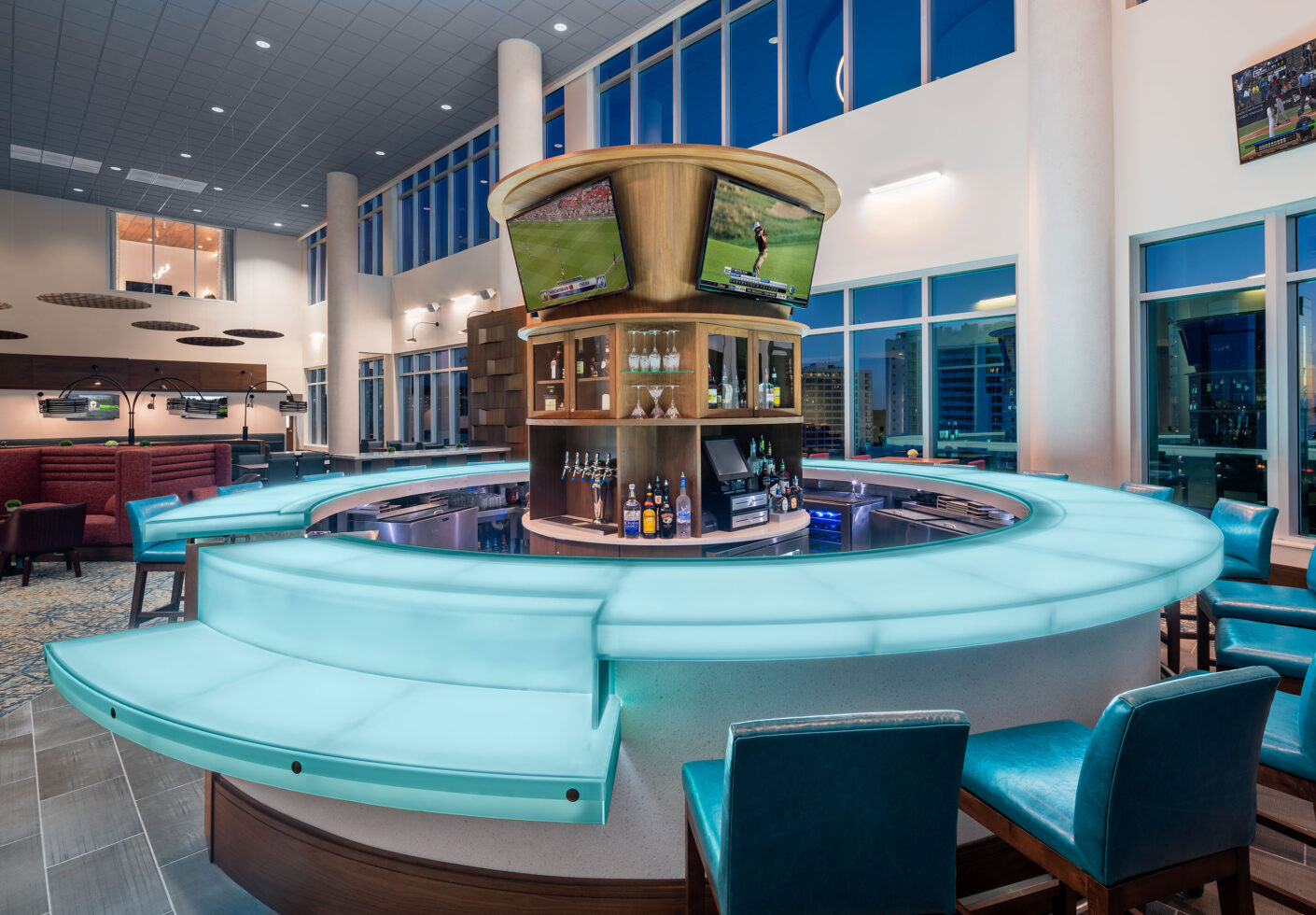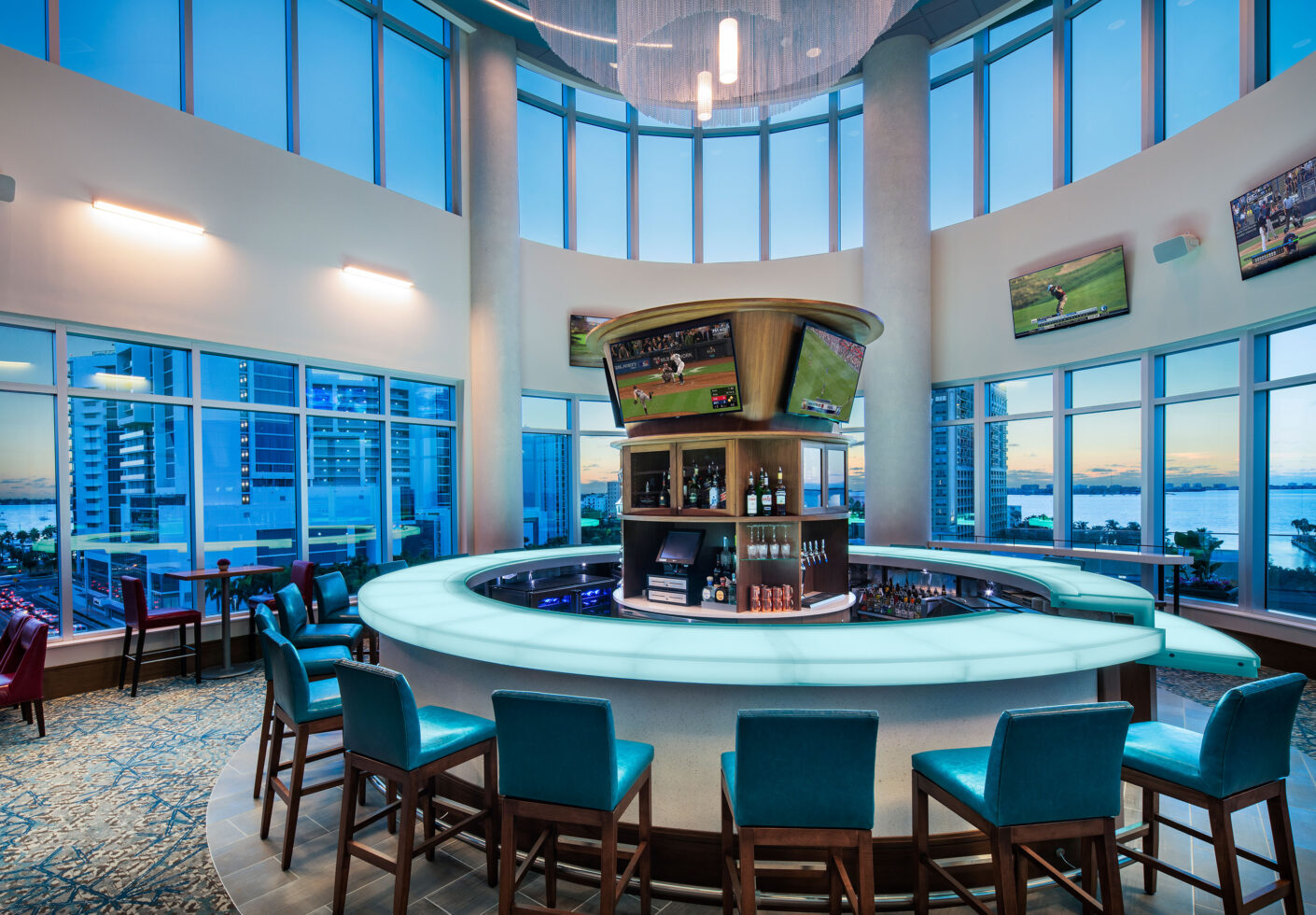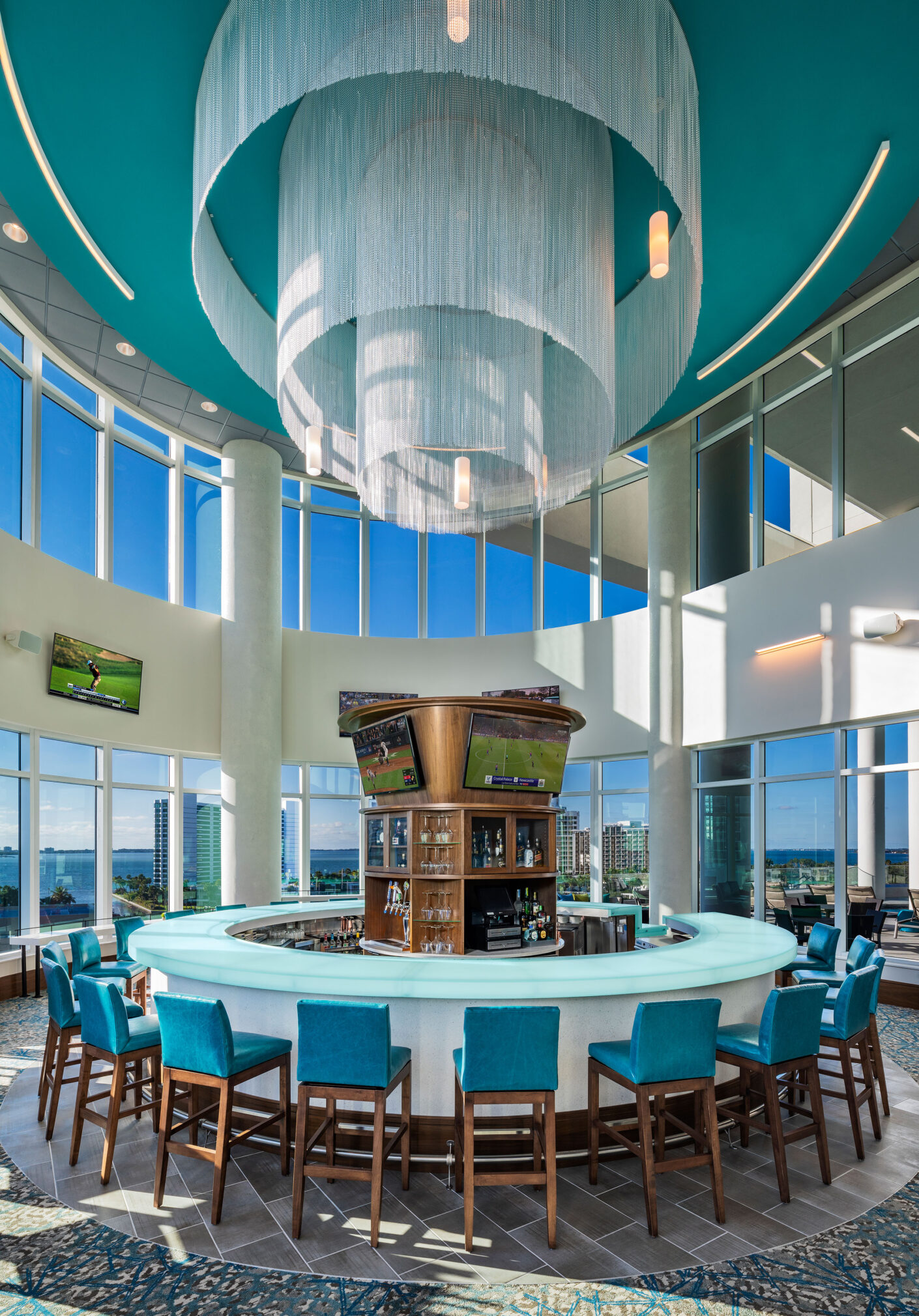 We would love to be a part of your next project, and our team of engineers, fabricators, and designers are here to assist you through every step. From color matching to engineering, custom fabrication to hardware, we've got you covered. Reach out to us at
[email protected]
, and let's get started!