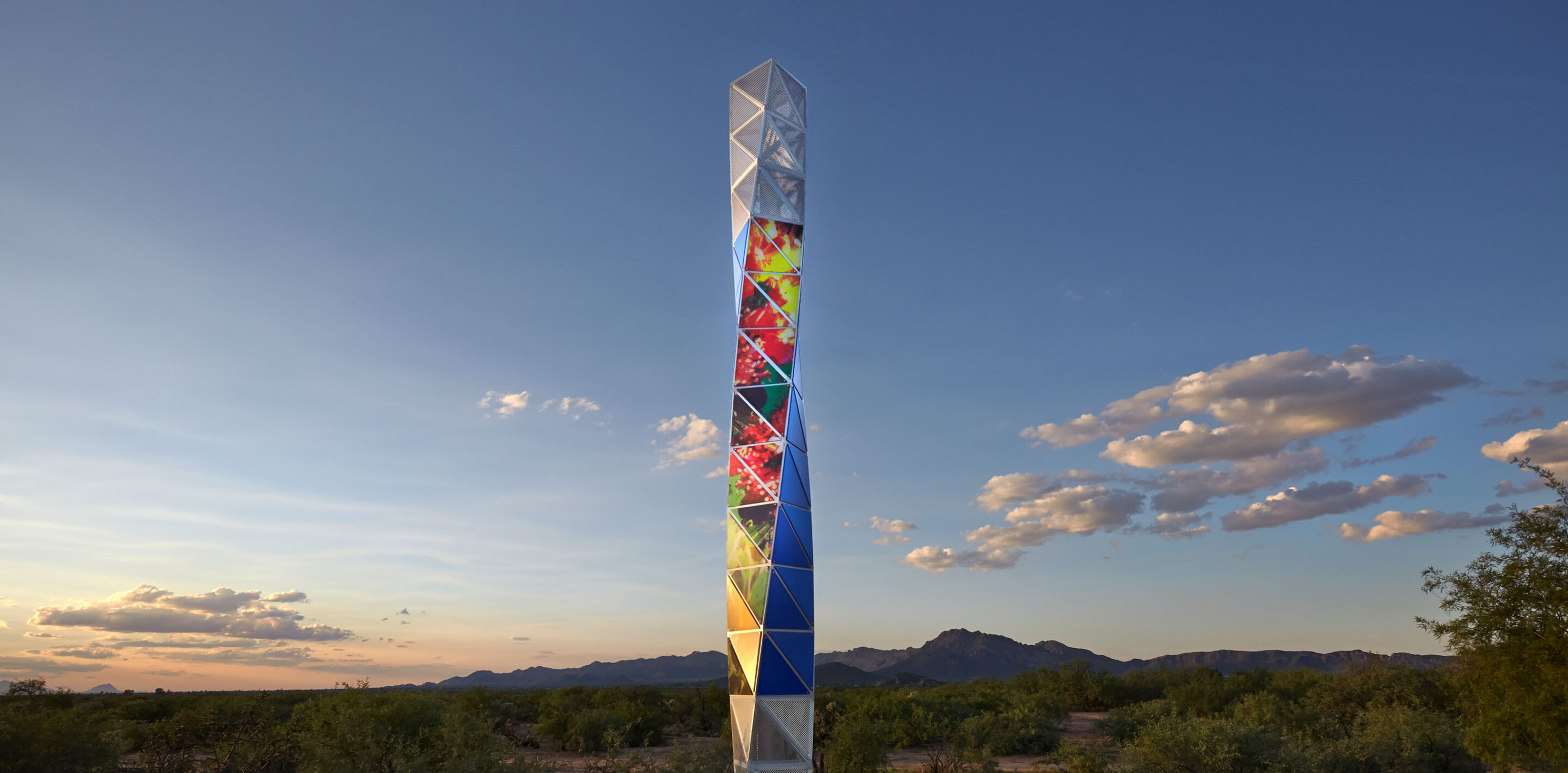 Origins, Valencia Roadway
"Origins", a glowing, brightly-colored sculpture reaching towards the sky creates a stunning vista in the desert and acts as a shining beacon to travelers along the busy Valencia Roadway.
The structure, reminiscent of a strand of DNA, is clad with panels of rich blue Santorini and a custom digital woven décor depicting microscopic imagery of native plant and animal life. Each resin panel piece was cut into a tailored triangular shape for perfect fit and backed with a piece of Illume film to evenly diffuse the backlighting. The inherent UV-resistance and clarity of the Lumiclear Resin provides longevity against the elements while letting the art take centerstage.