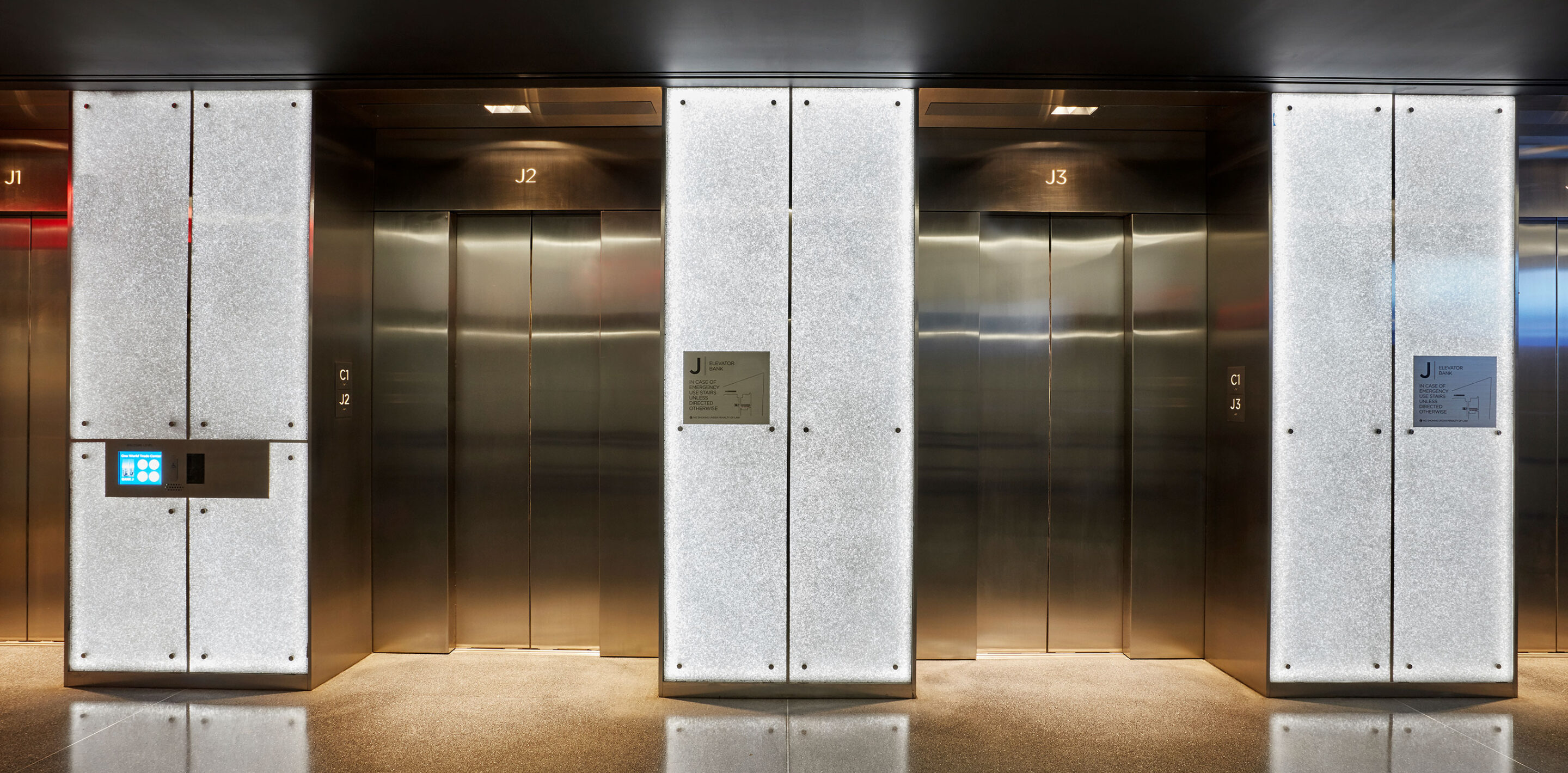 The challenge for this space was to bring color and energy to the elevator foyers at NYC's One World Observatory, creating an inviting entrance to the sky pods that carry millions of visitors to and from the observation decks of the tallest building in the United States.
Lumicor recycled glass panels, which contain 98% post-industrial content, were backlit and used to dress the walls of the elevator banks on the four observatory levels. Glass from reclaimed windows provide the project with a distinctive sparkle. To pay further tribute to the vibrant city of New York, Lumicor Spectrum color was layered under the recycled glass, providing each level with a distinctive atmosphere and assisting visitors in wayfinding.
The resulting space is a modern, shimmering gateway to the 360 degree, panoramic views.