The design team was challenged with modernizing the main lobbies and central concourse of a historic building while simultaneously respecting the rich architectural heritage of the space.
Panels of Lumicor resin were cold formed into wave-shaped fins, creating a custom LED lighting feature that diffuses light throughout the concourse. Running between the main lobbies, the lighting feature is a focal point of the contemporary design while illuminating the ornate decor of the original ceiling. The resulting space achieves the juxtaposition of the state-of-the-art lighting feature against the historical ceiling creates a complementary balance between modern and classic architectural elements.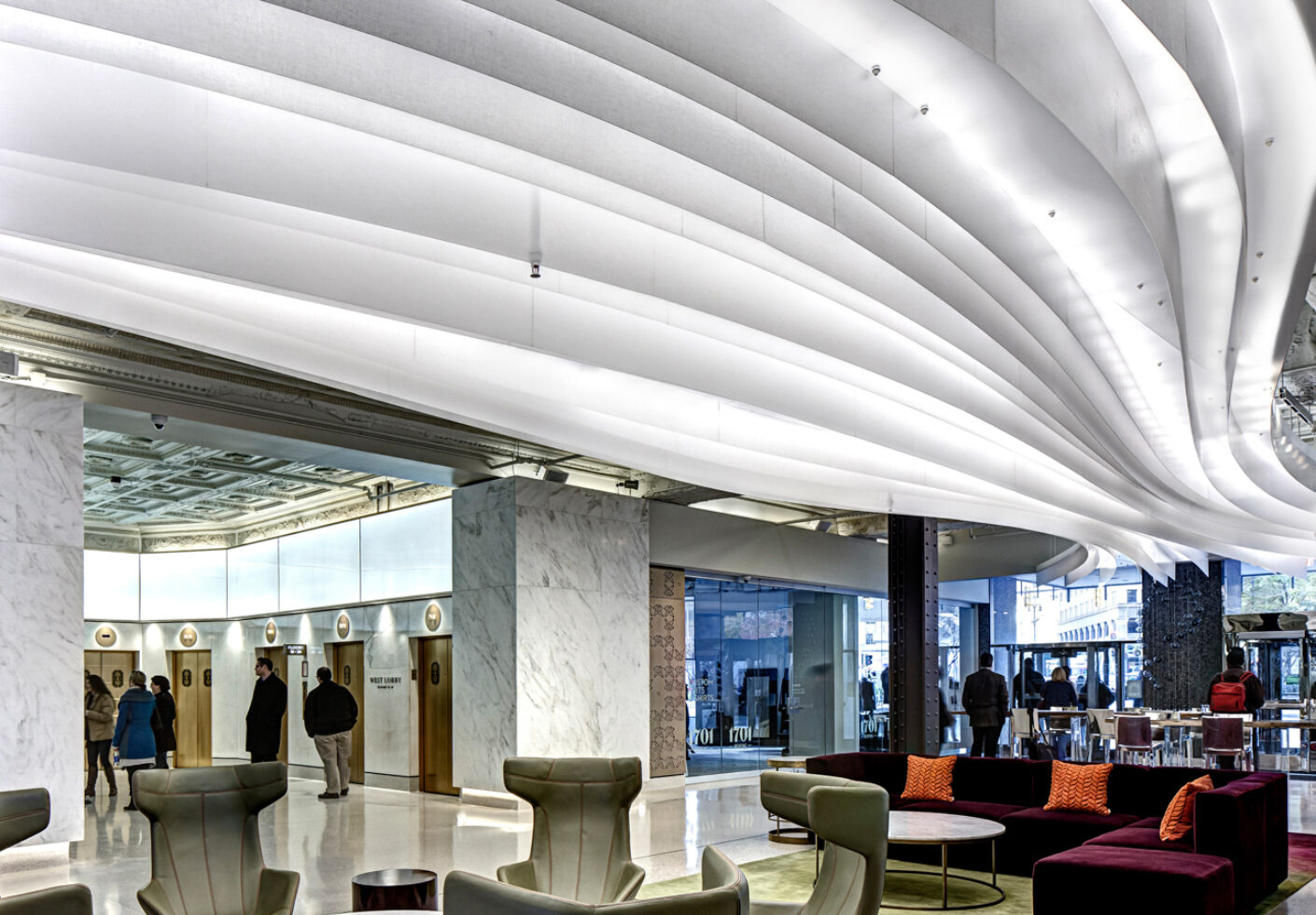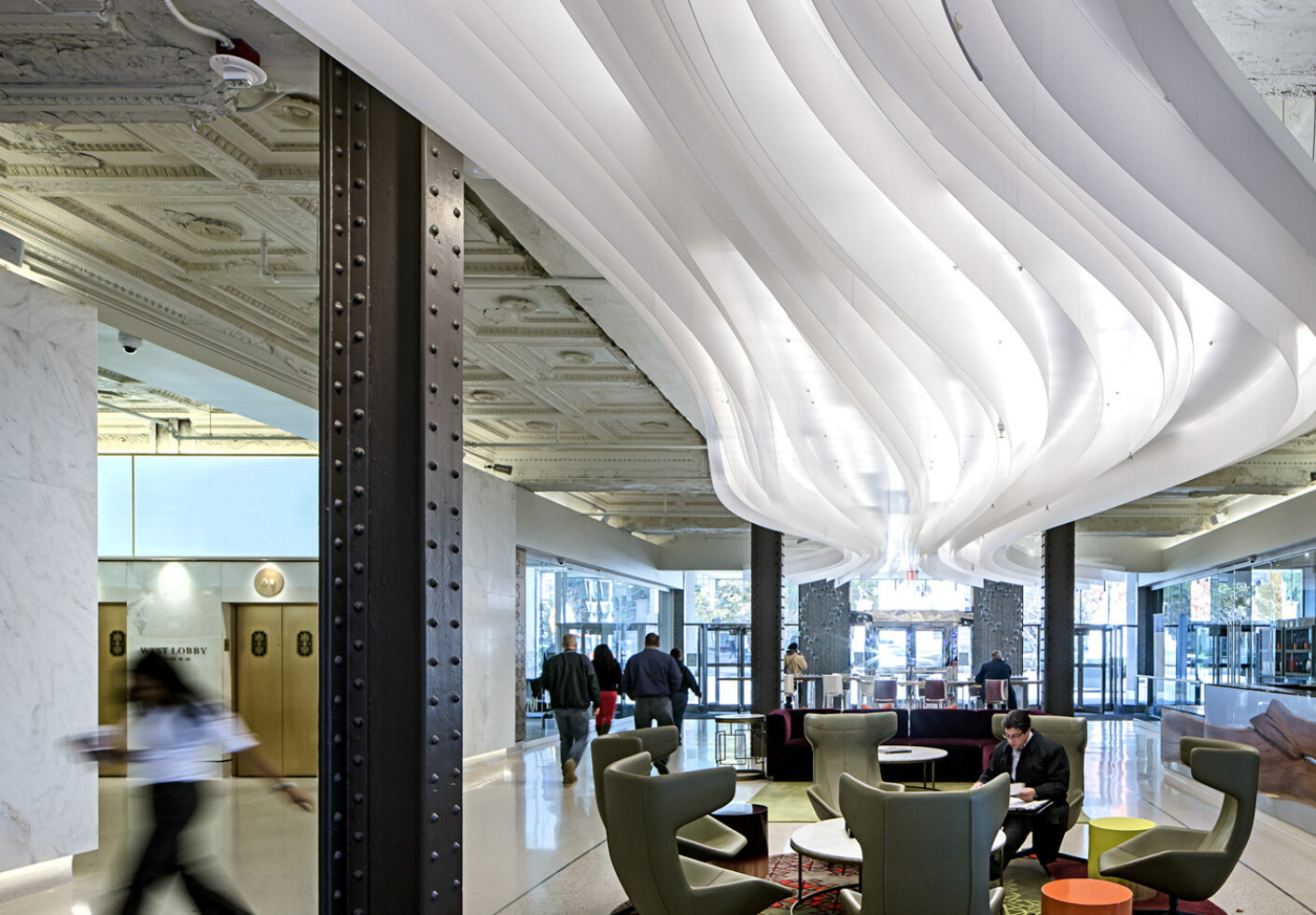 Have questions? Reach out to a rep to get your project started.
Find a Rep