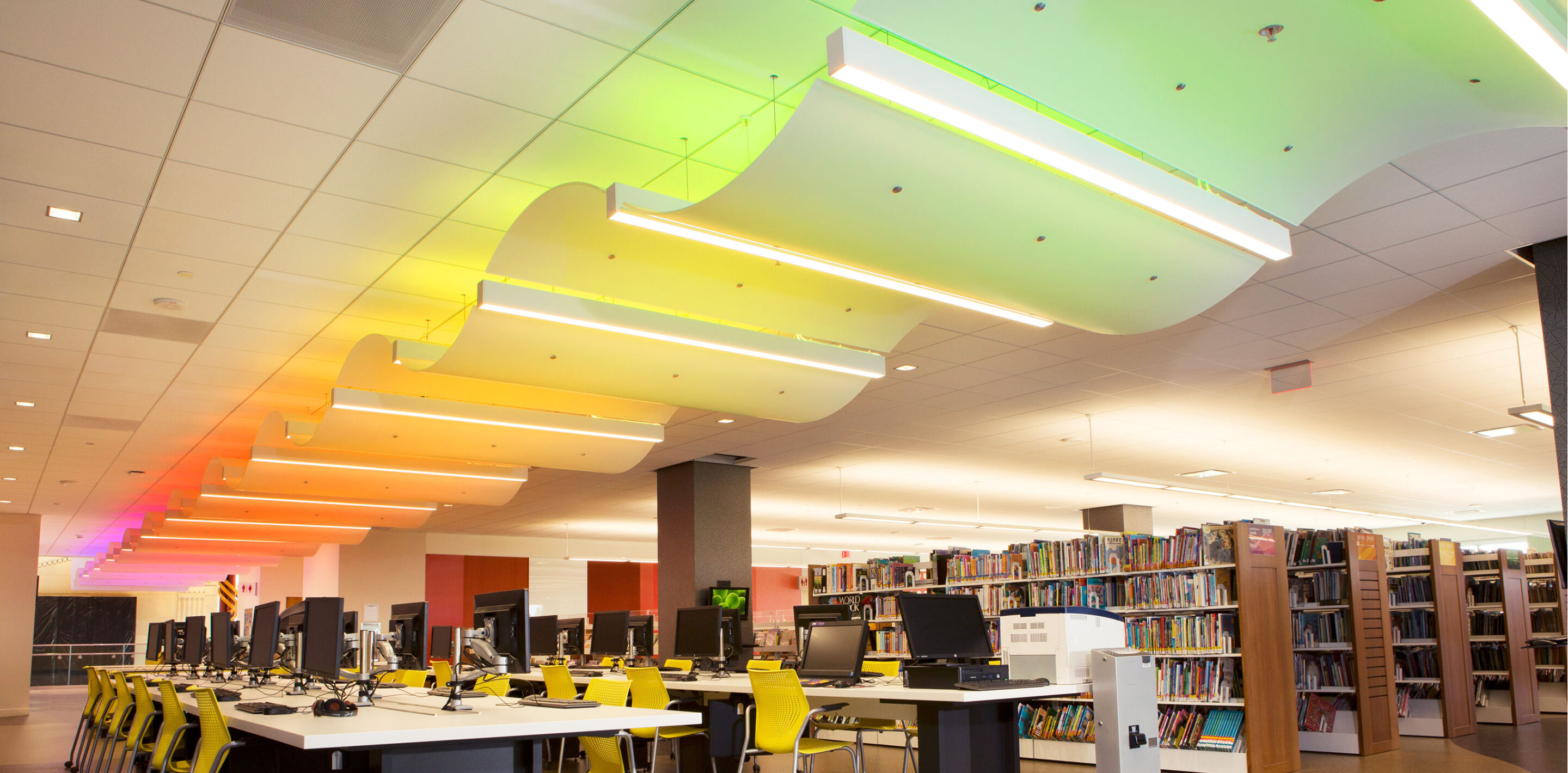 The goal of the design was to activate the children's area of the library with color and light, creating a fun environment complementary to the existing interiors.
The flexibility and light-diffusing capabilities of Lumicor Resin made it the perfect material to create key design elements for the children's library; a whimsical blossom sculpture and a color-changing ceiling feature. Glacier + Illume panels were cut and thermoformed into the petal shapes of the blossom and the dynamic waves of the ceiling feature, each with an Illume add-on to help diffuse and contain thecolorful LED bulbs that backlight the panels of each installation.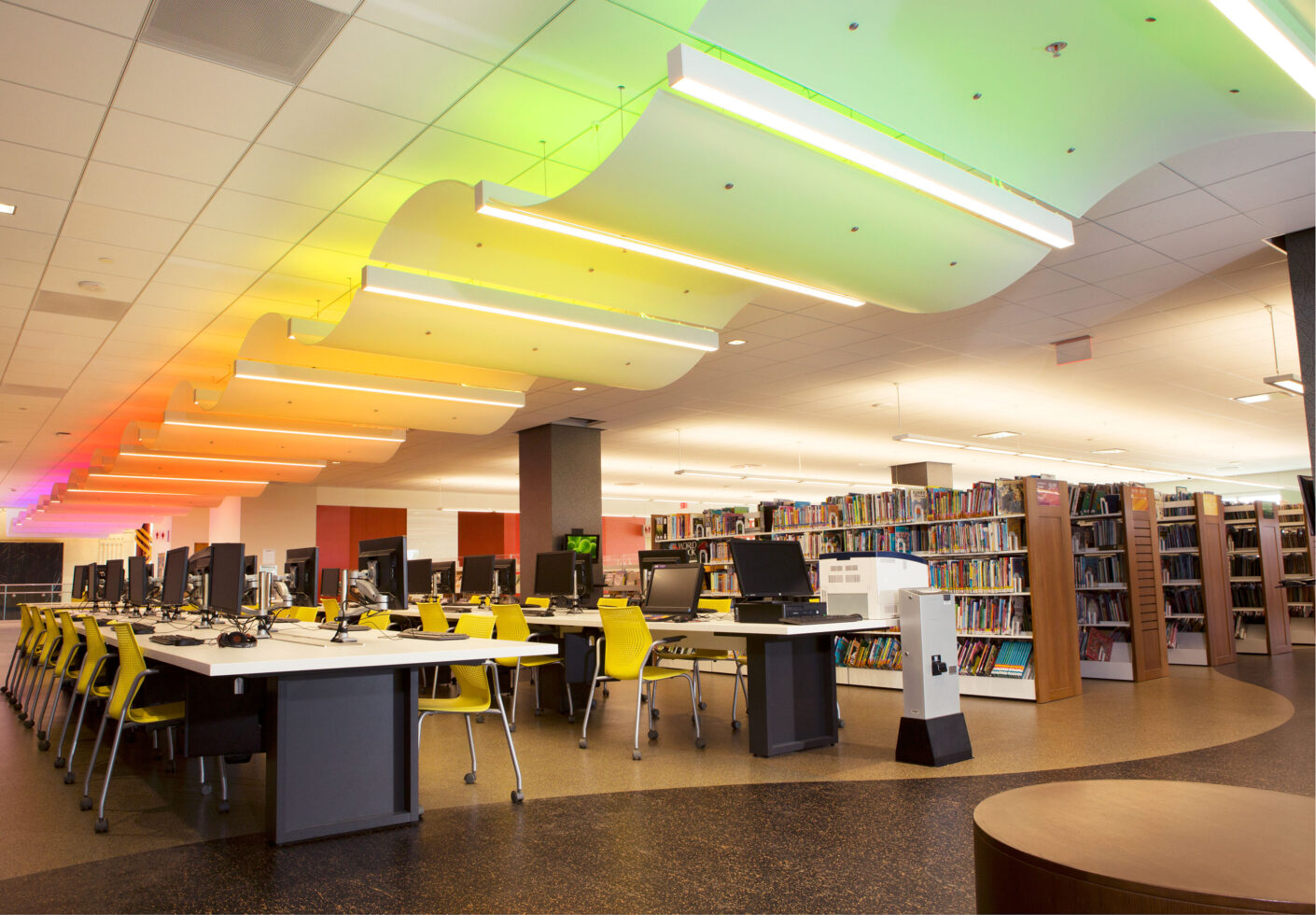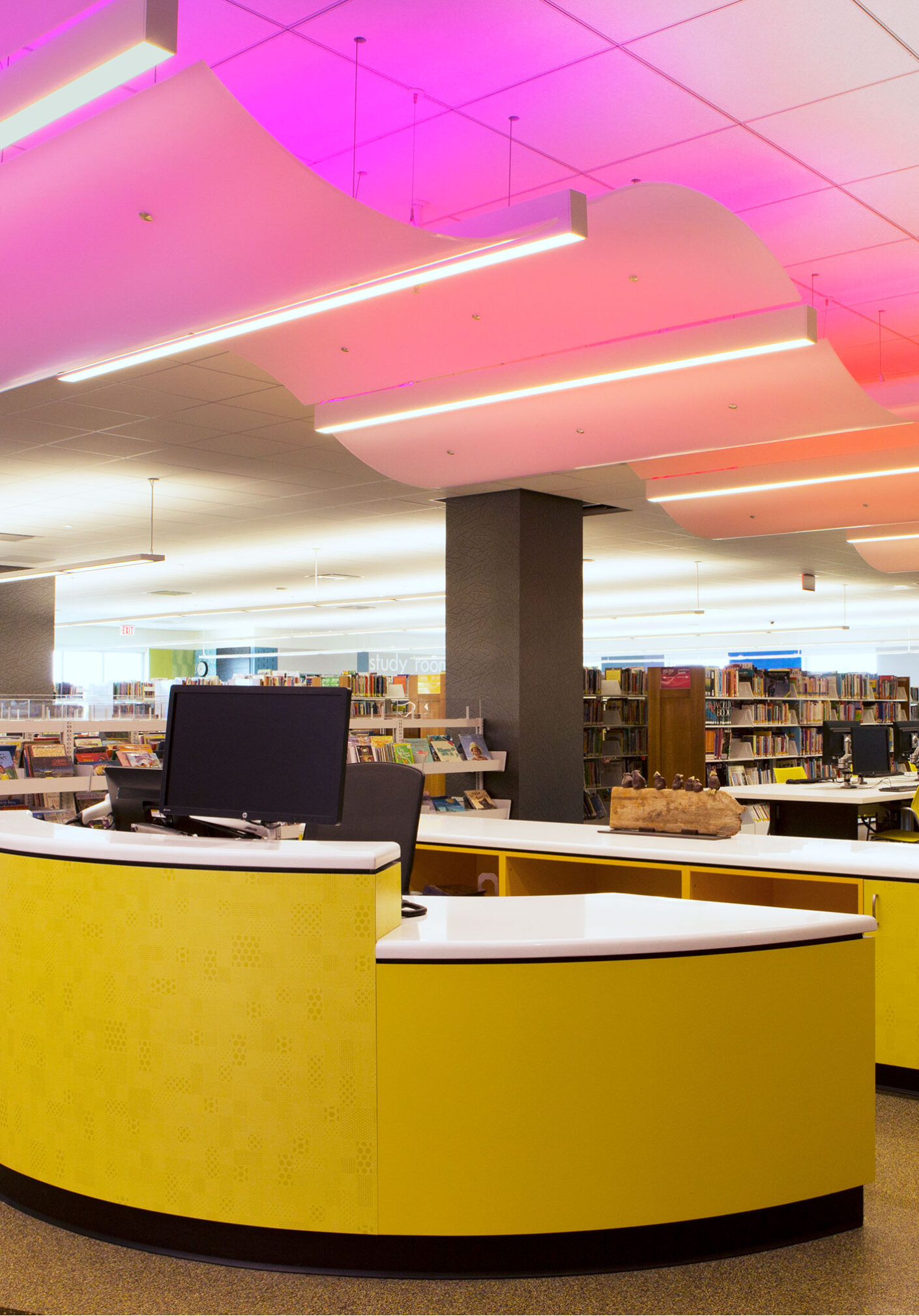 Playful elements create an imaginative space for children to read, learn and play.