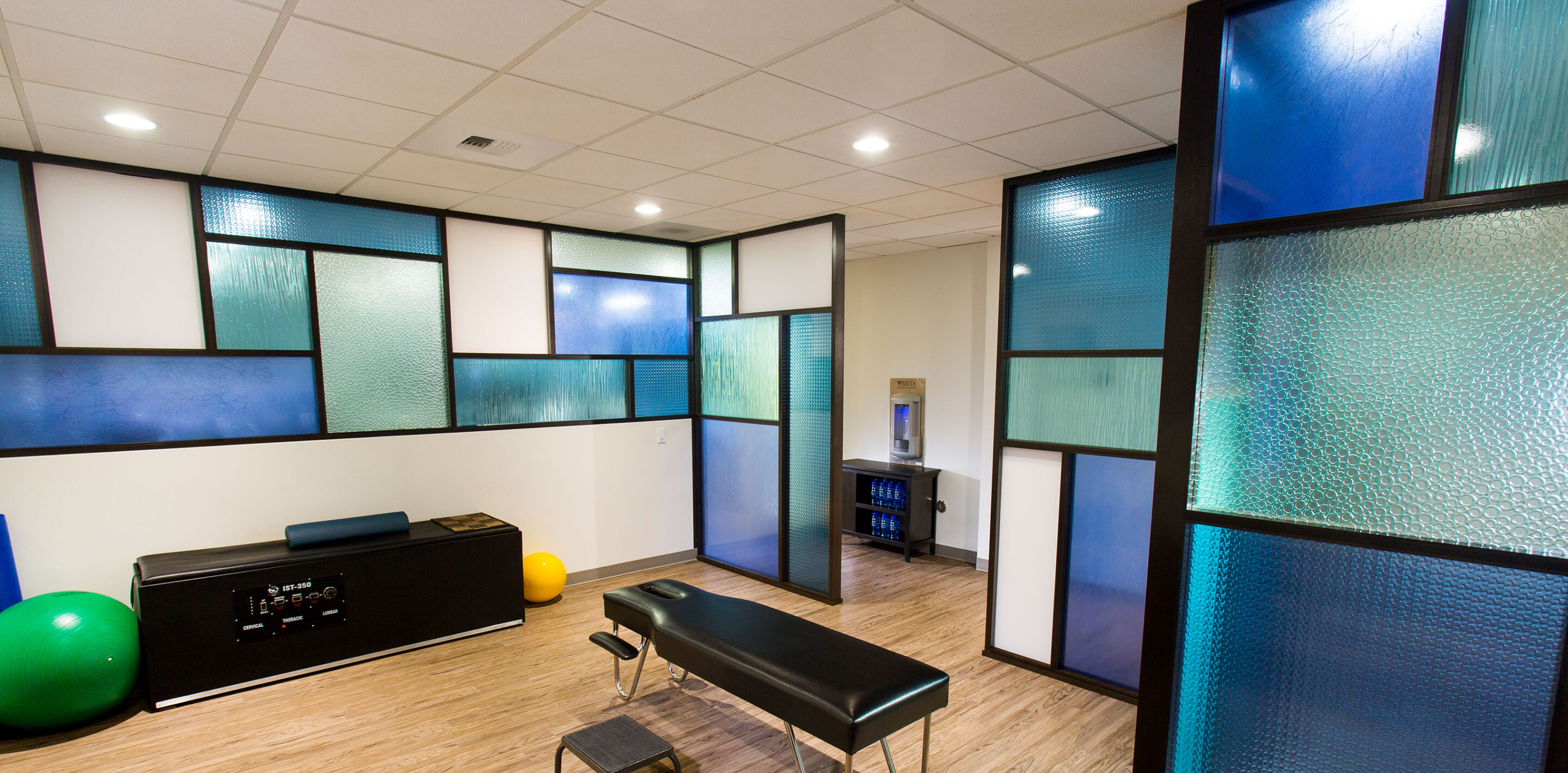 Bellevue Pain Institute Chiropractor
To separate the reception and patient treatment areas of this stylish chiropractic office, creatively framed panels of Impressions décors in a variety of Luminous blues define the two area s while adding soothing color and texture to this modern environment.
Natural light easily filters through the Lumicor Resin panels, allowing the treatment area to feel open, airy and relaxing. Designed to ha ve a spa-like feel for increased patient comfort during treatment, this clinical setting is fresh, contemporary and puts patients at ease.