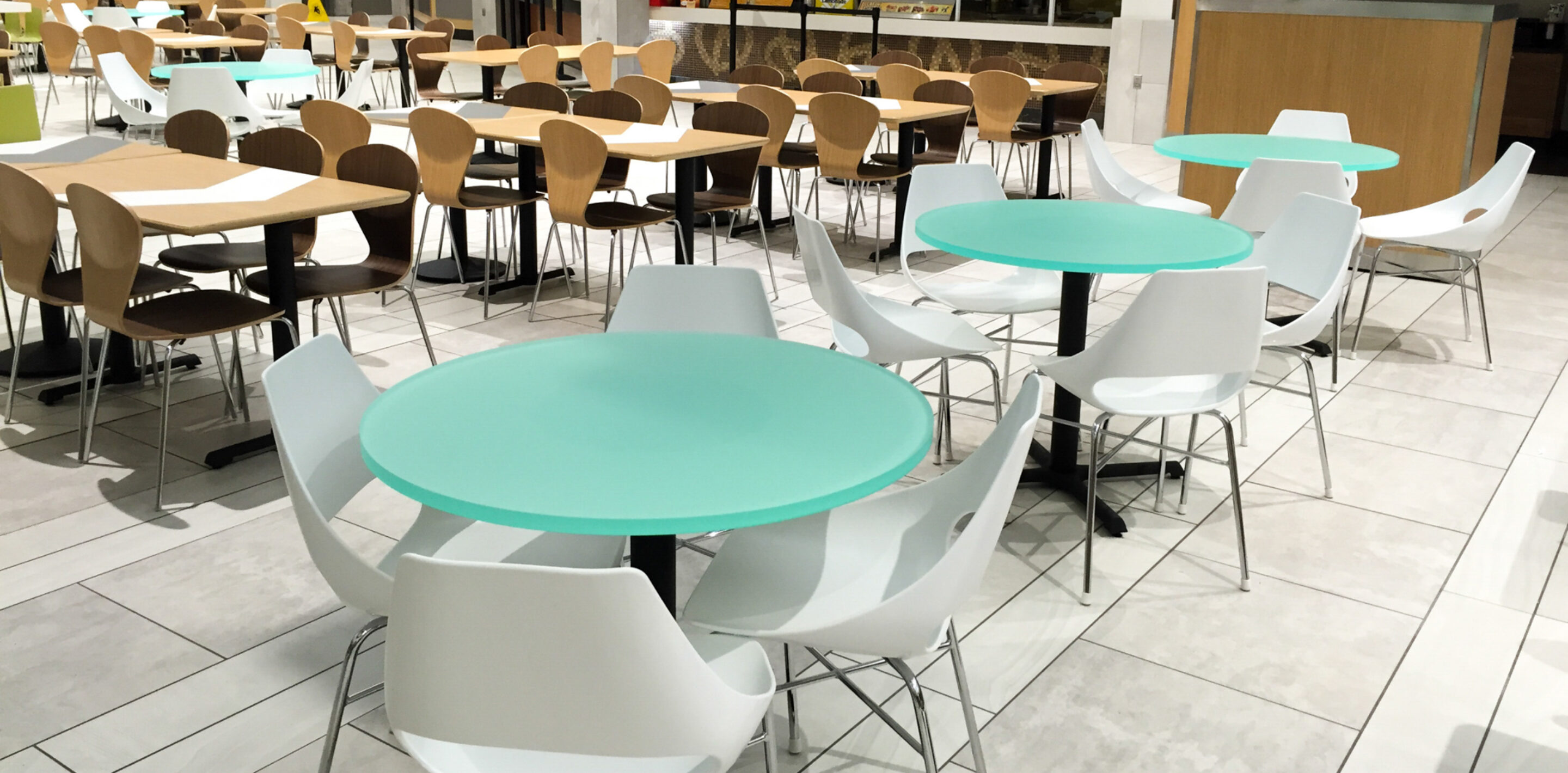 Designers were challenged to transform a dark, cafeteria-styled food court into a welcoming upscale dining area that increases seating capacity and provides shoppers with a gathering place, perfectly suited to accommodate groups of all sizes.
Lumicor's Café Table Program proved to be the ideal turnkey solution, helping pair the functional needs of the project alongside the cafe table's innate visual charm. Lumicor's Café Tables provided synergy to the overall design, helping balance different colors, materials, and textures to create a clean, modern, and whimsical space. These distinct tabletops effectively elevated the perceived brightness of the food court while providing a desired pop of color and added depth of character.
The result is a bright and engaging space for shoppers to eat, relax, and recharge for a second round of shopping at the upscale Willowbrook Mall.