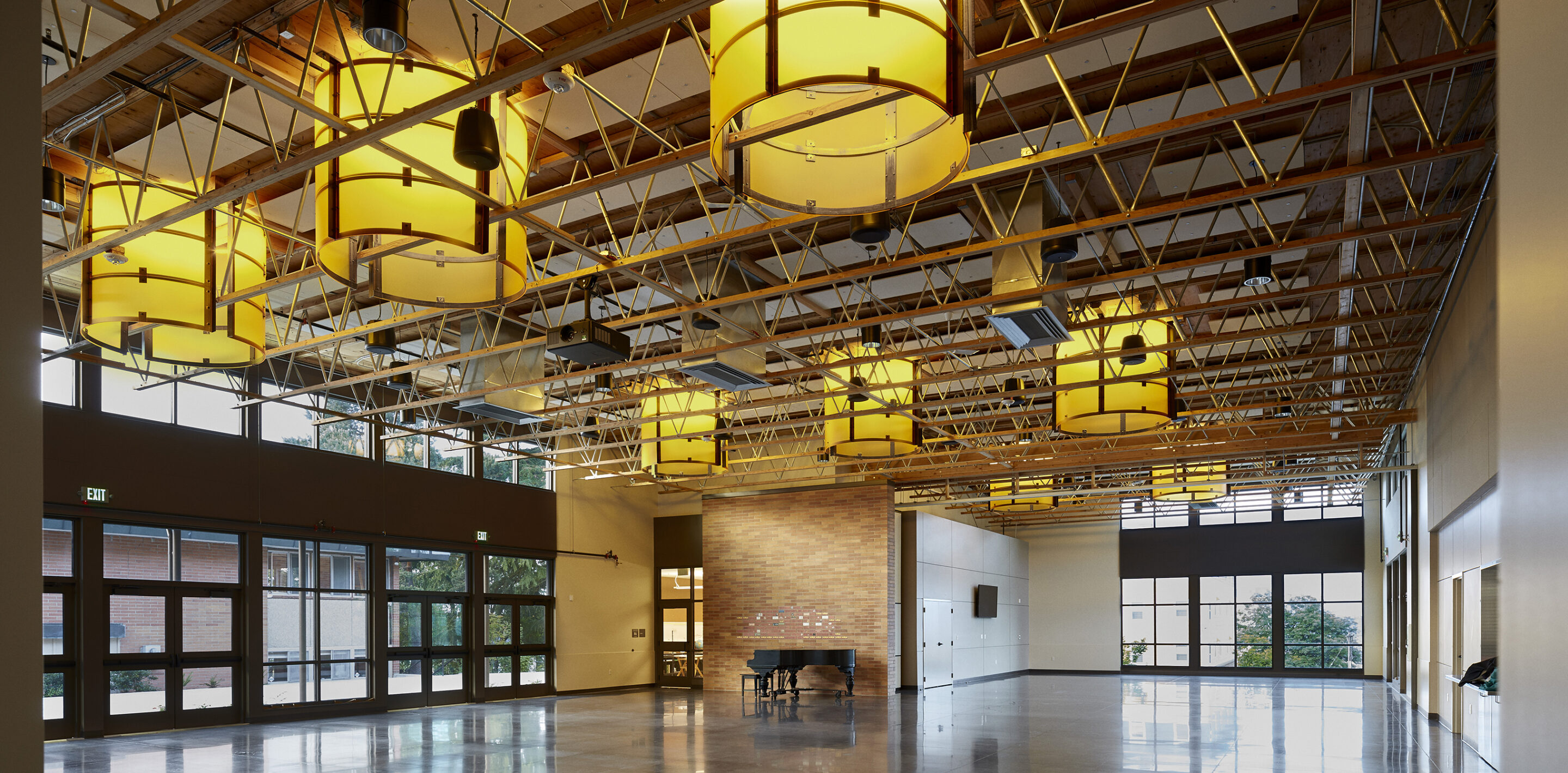 St. Leo Church / Bischel Hall
Bischel Hall, part of the St. Leo Church campus, is an active event space that hosts a wide variety of events for both members of the church and the surrounding community.
With a goal of creating a welcoming environment while still keeping this multi-use space neutral enough to host different events, large circular lanterns of Lumicor Resin in Sunflower were installed to enhance the exposed ceiling of the hall. The lanterns add a splash of color and architectural interest while creating a warm, inviting atmosphere. During the day, natural sunlight filters through the lanterns from skylights; after sunset, rings of LED lights make the lanterns glow from within.