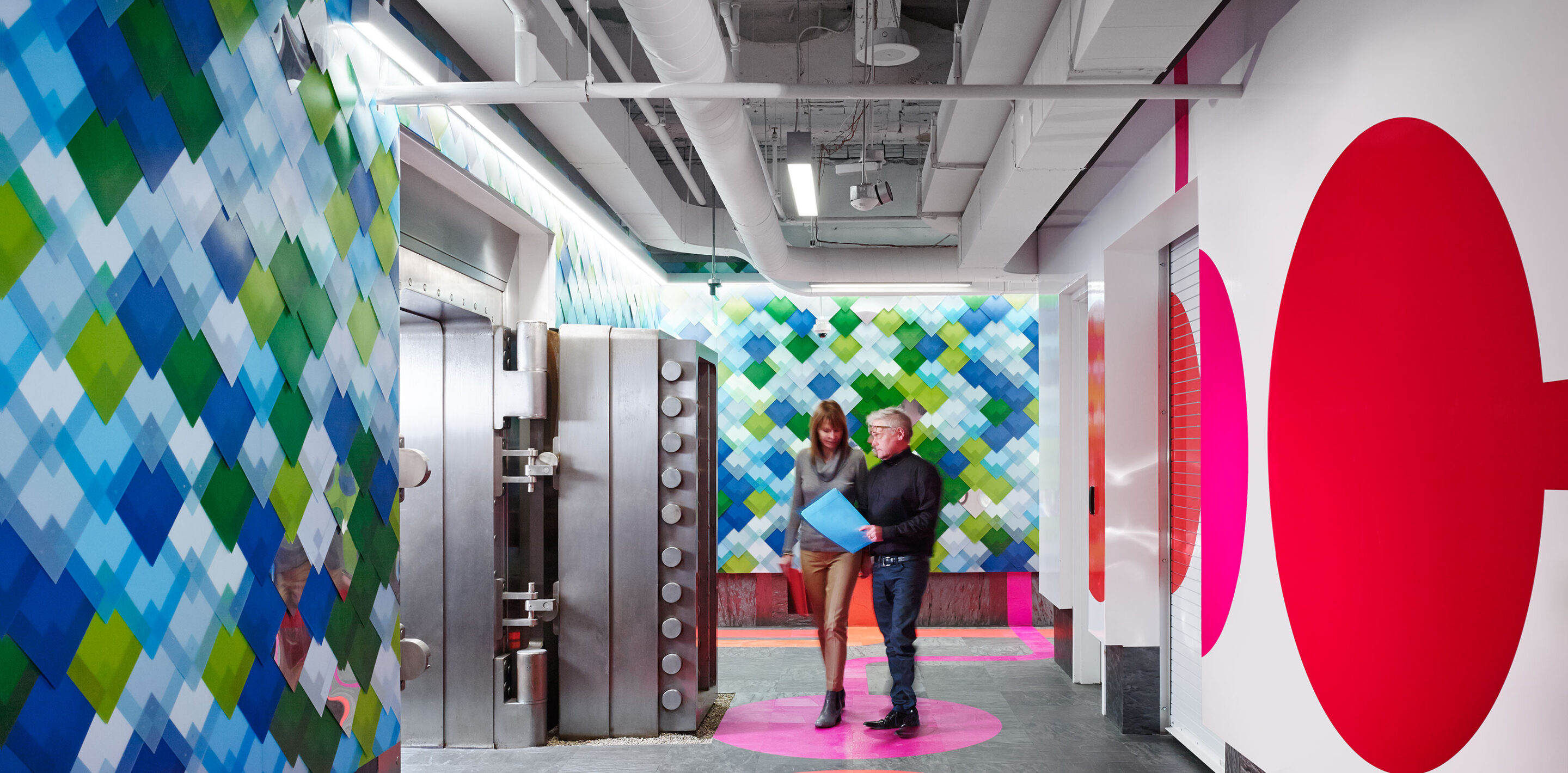 Quicken Loans Fulfillment
ROSSETTI's challenge for this project was to energize the windowless, underground space of the Federal Reserve building's former vault with a vibrant and bold design.
A colorful "pipe" theme is carried throughout the floors, walls and ceiling of the vault. Brightly layered, encapsulated woven textiles by Lumicor create vibrant tiles to bring interest and color to the wall surfaces The vault doors were restored and left in place to create windows into departments and pay homage to the history of the building. As a result, the colorful, inspirational workspace integrates underground themes but creates a daylight feel through color, space and lighting.