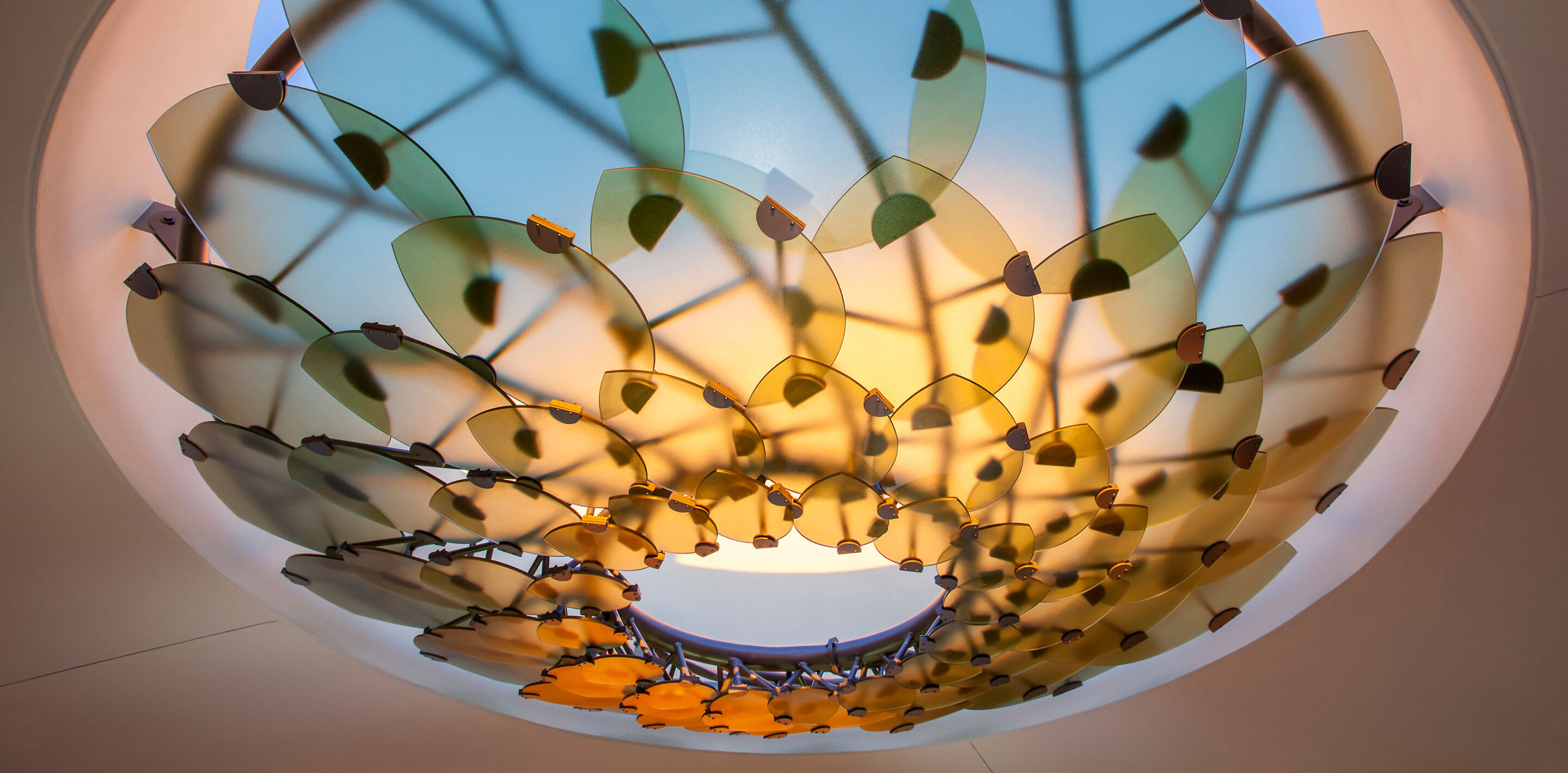 The goal for this space was to create a stunning, overhead architectural feature that champions the new athletic facilities at Phoenix Country Day School and is able to withstand the harsh Arizona climate.
Since this was a hardware-driven project, an open dialog between Lumicor's engineering team and the artist was paramount. Once the artist understood the panel's capabilities he was able to accurately construct a custom framework to support the finished design.
Chosen for their customizable nature, aesthetics, and durability, Lumicor panels were cut into petal shapes, which overlap and spiral out from the center creating an abstract representation of the native spiral agave plant. The stucco finish softens the appearance of the panels, giving the piece added depth while further integrating the sculpture into the building's breezeway. The result is a striking work of art that complements both the strength and elegance of PCDS.