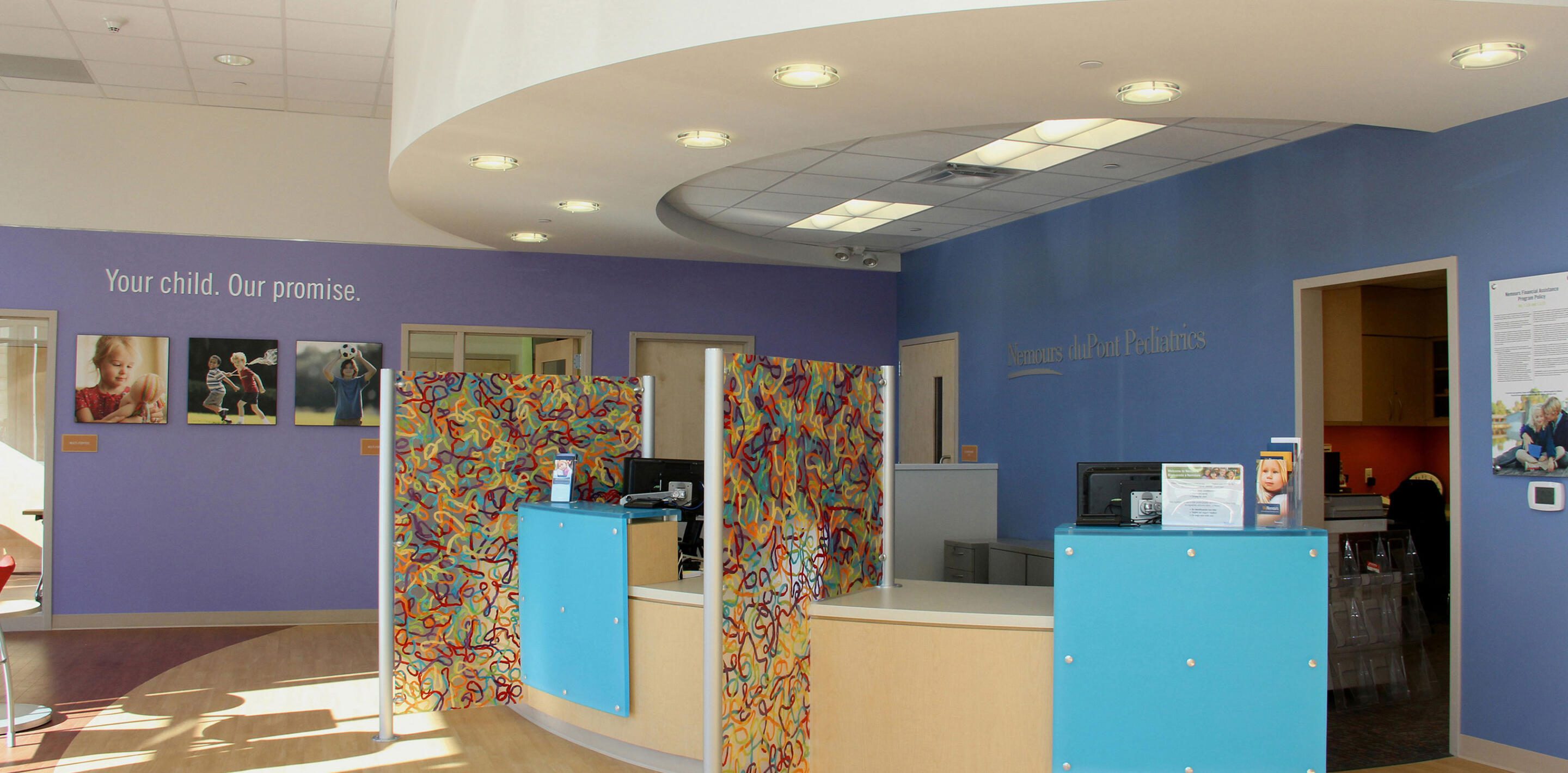 The goal for this space was to create a colorful, fun environment that helps to distract pediatric patients from the stress of being in a hospital, adding to their comfort and wellbeing, while still facilitating the patient care and privacy needed in a clinic space.
The reception desk was clad with beautiful, custom Pacific blue Lumicor panels, complementing the richly hued walls in the waiting area. Dividers along the length of the reception desk were created using a custom rainbow yarn décor, creating a vibrant point of interest, adding a lighthearted feel to the overall interior décor. Lumicor worked in collaboration with Nemours to develop and fabricate all elements of this customized installation.
The resulting space is a playful, unique reception area that delights young visitors while maintaining privacy for patients and efficiency for staff.