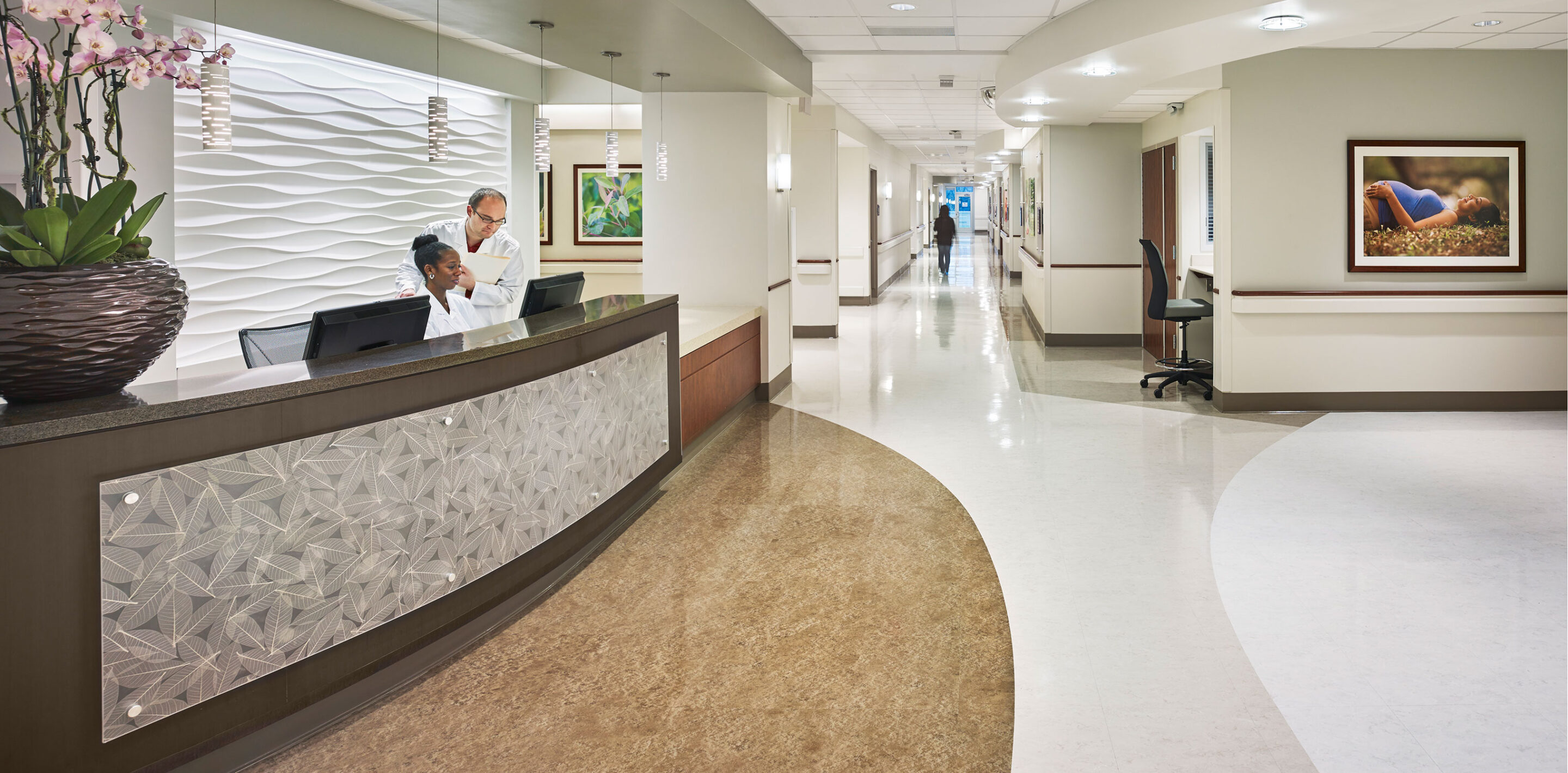 Inova Women's Hospital
Materials:
Various Natural Décors
This modern, leading edge healthcare facility aims to provide a relaxing, low-stress environment for patients and their families.
The new, 12-story building features state-of-the-art private rooms, delivery suites and a dedicated surgery center. An array of Lumicor Resin décors are used throughout the hospital, in a variety of applications, including desk cladding, partitions, signage and headboards. The soothing natural décors fill patients with a sense of comfort and well-being, crucial to a therapeutic, healing environment.