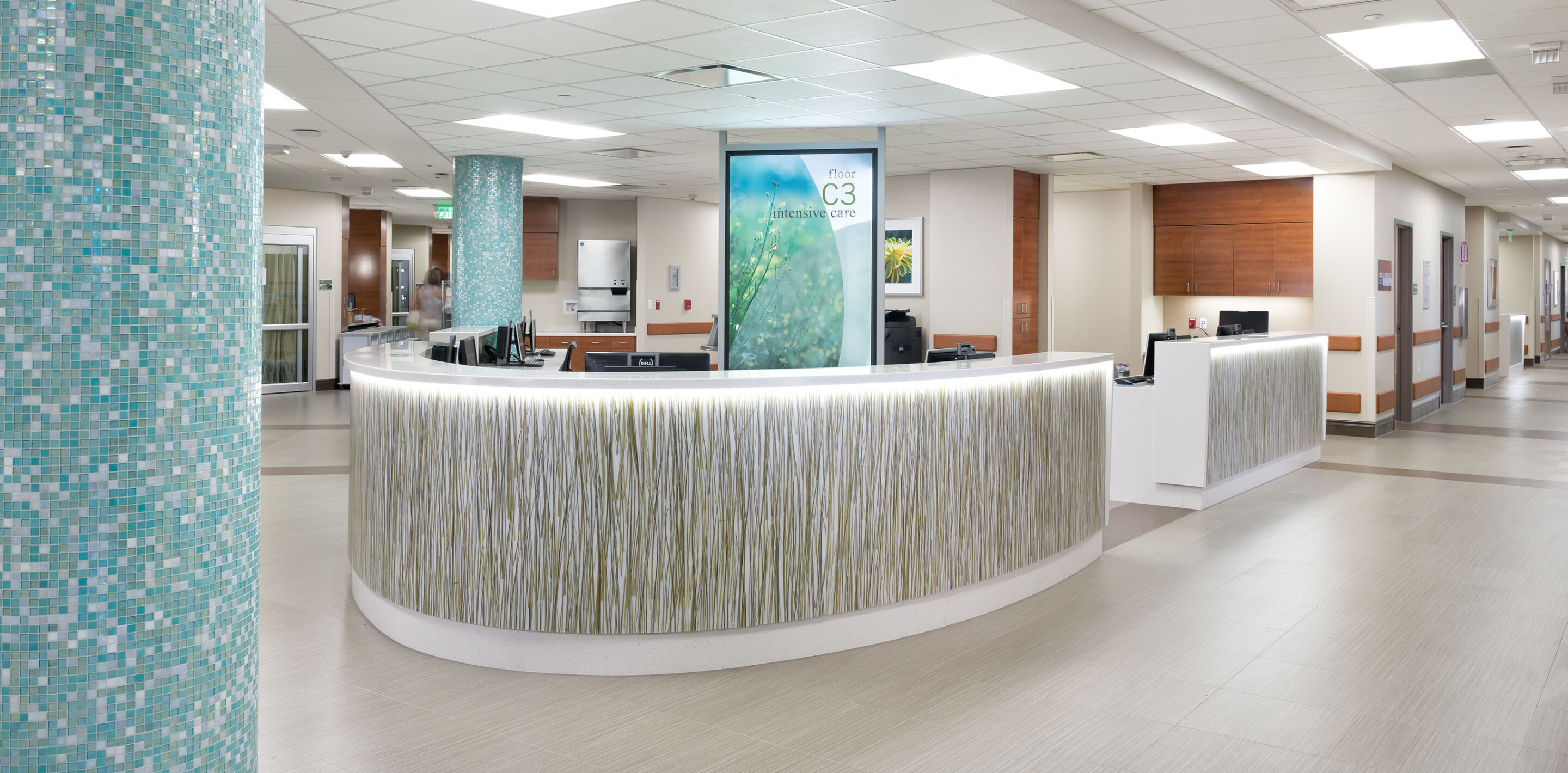 Chandler Regional Medical Center
The designers were challenged with forgoing traditionally spare institutional hospital décor in favor of a bright, welcoming environment that can enhance patient comfort, well-being, and satisfaction.
Lumicor's Coastal Light décor was chosen as an innovative, natural, sustainable building material to enhance patient and staff well-being and comfort by bringing outdoor botanicals into what might otherwise be a sterile, cold hospital setting. The variety of rich green and yellow tones found in natural coastal grasses bring an element of nature into the reception areas, where patients and their loved ones will be greeted, and introduce a color palette often associated with health and optimism, helping to set a positive tone for each visit.
Photos © CAPSFOTO International, Phoenix, AZ