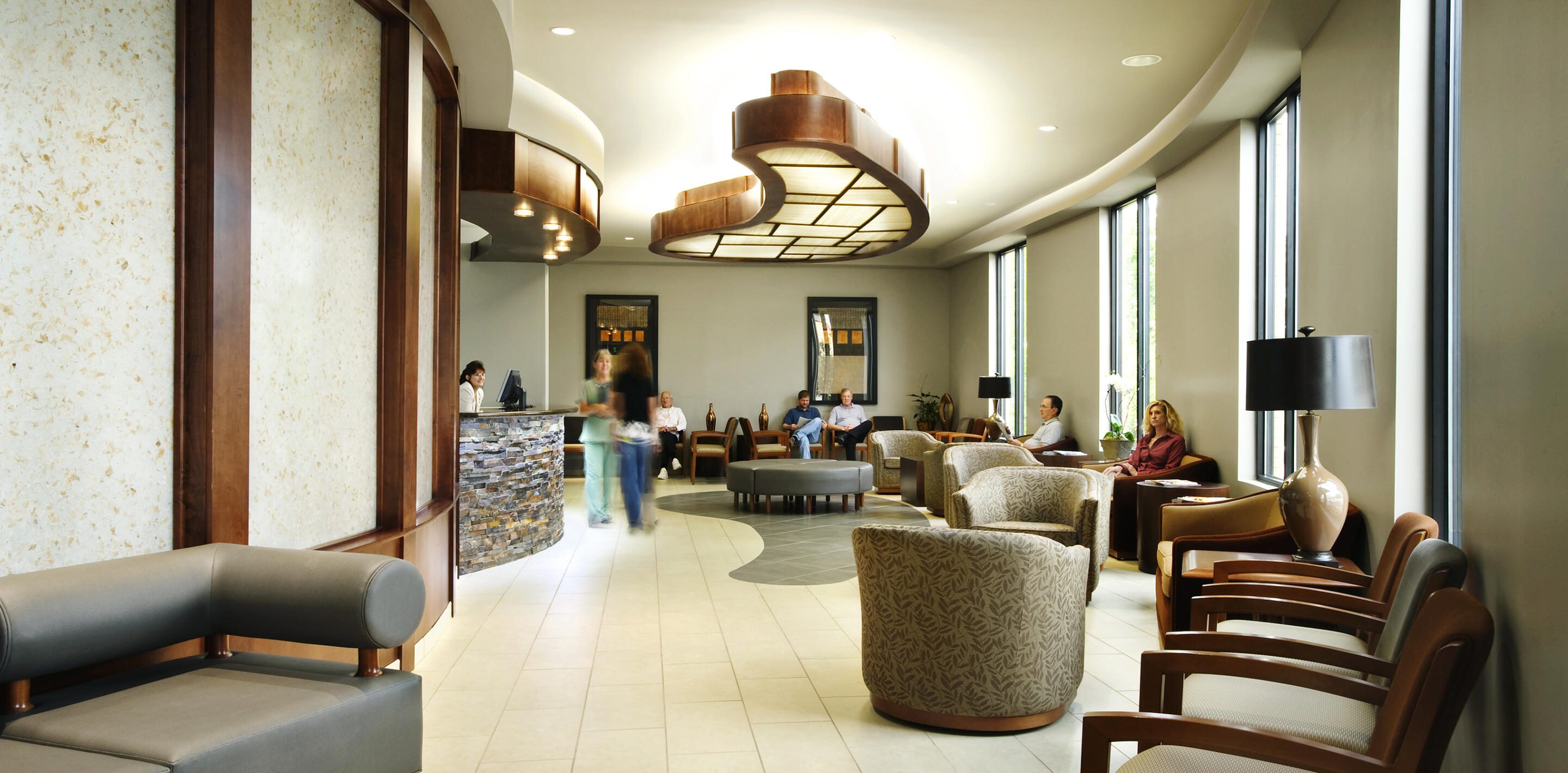 The challenge for this space was to sidestep the clinical feel of many doctors' offices and create an atmosphere that is harmonious with nature.
Lumicor panels were framed in a gently curving wall that mirrors the curve of the building's façade. The panels create a warm glow from the offices to the waiting area beyond, providing both privacy and a beautiful ambient light source. Hanging from the ceiling in front of the reception desk, a curved header features Lumicor panels that softly illuminate the space and further the connection with nature.
The result immediately puts patients at ease when entering this nature inspired space.