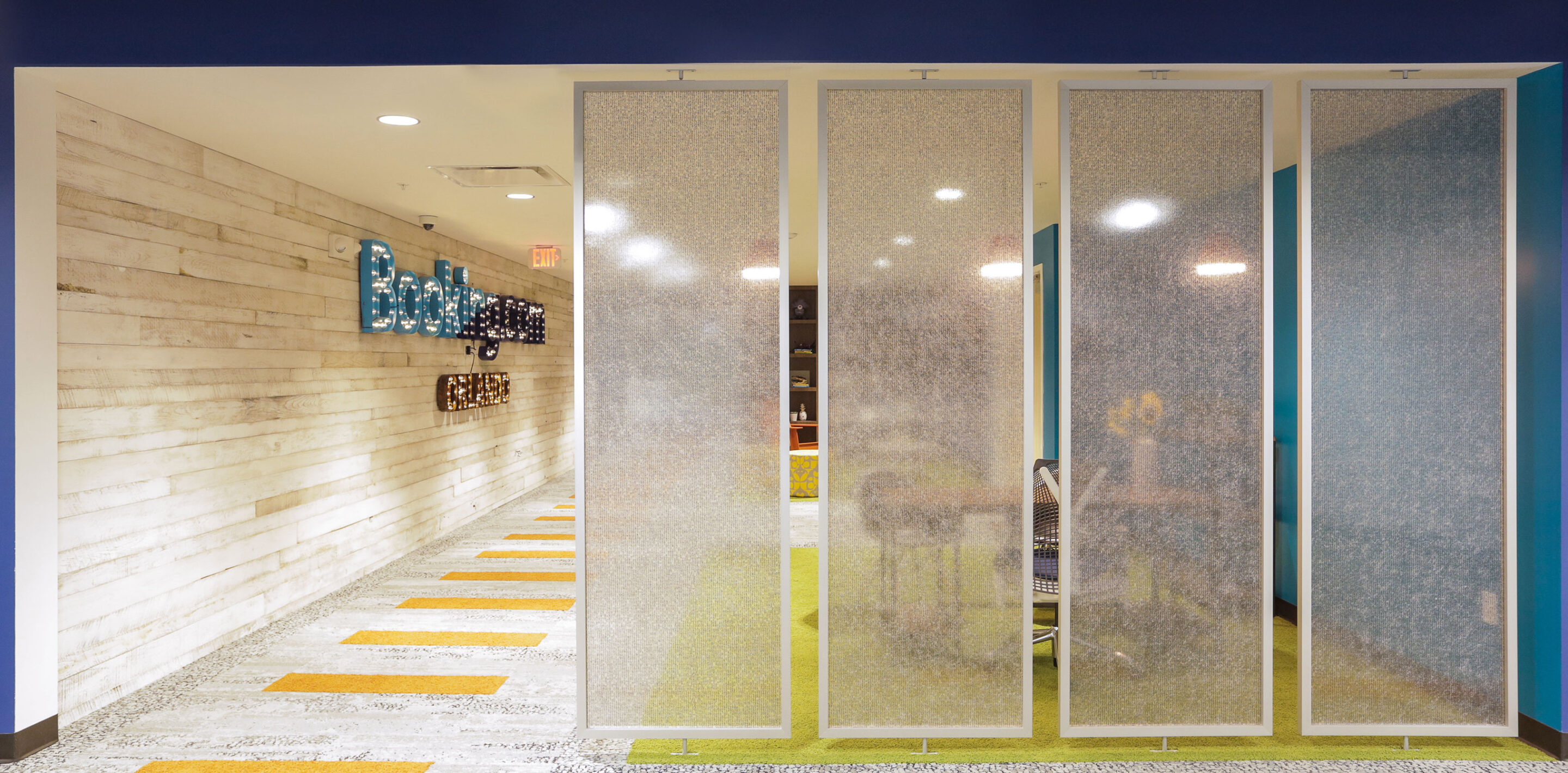 Booking.com Offices
Materials:
Spider Letter Black (discontinued)
As part of fun and flexible workspace, rotating partition panels made with Lumicor Resin designate the reception area as a separate space from the adjacent workstations while maintaining the stunning views over Orlando's Sand Lake.
The translucency of the resin allows for the entryway to be flooded with natural light even when the panels are fully closed and the chosen décor, Création Baumann Spider Letter Black, complements the overall design of the space with a rustic, reclaimed appearance. This adaptable space takes full advantage of scenic views and unique materials to establish a localized feel for Bookings.com's Orlando offices.