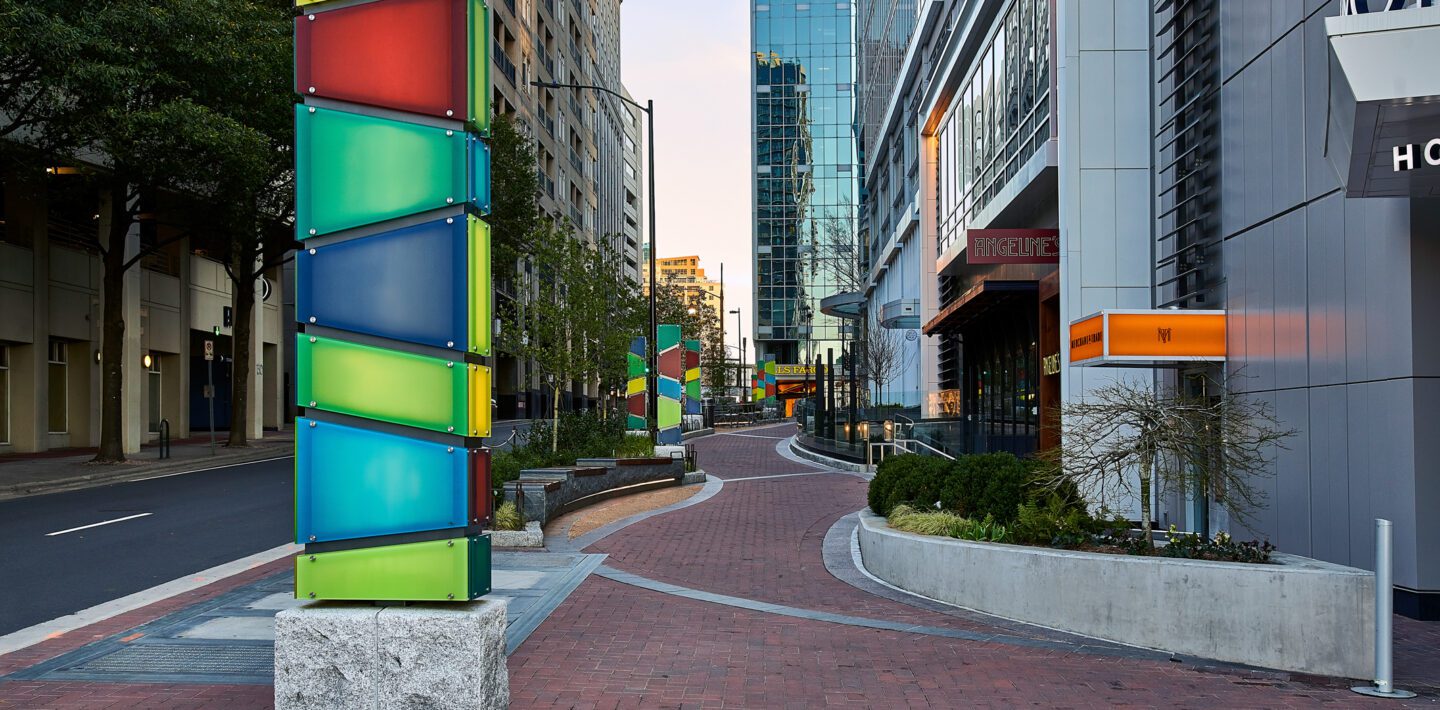 Bearden Promenade / Romare Bearden Park
Materials:
Various Luminous combinations
Colorful sculptures travel along the path of the scenic Bearden Promenade in downtown Charlotte, satellites of the larger sculpture in nearby Romare Bearden Park. Employed as a unique wayfinding system, the sculpture series features bold, vivid colors inspired by the artist for whom both the park and promenade are named. With the ability to combine Luminous colors to create perfect custom hues, Lumicor Resin is the ideal material for this creative application.
The designers on the Romare Bearden Park project were challenged with designing restroom facilities for an urban park inspired by the work of artist Romare Bearden.
An outdoor sculpture, installed near the restroom entrances, was created from panels of layered Luminous colors, matching the hues and style of Bearden's artwork. Lumicor's Coastal décor was used along the outer walls of the restrooms, enabling them to blend with the surrounding natural elements while also allowing light into the facilities and maintaining privacy.
Photography by Joel Lassiter / Lassiter Photography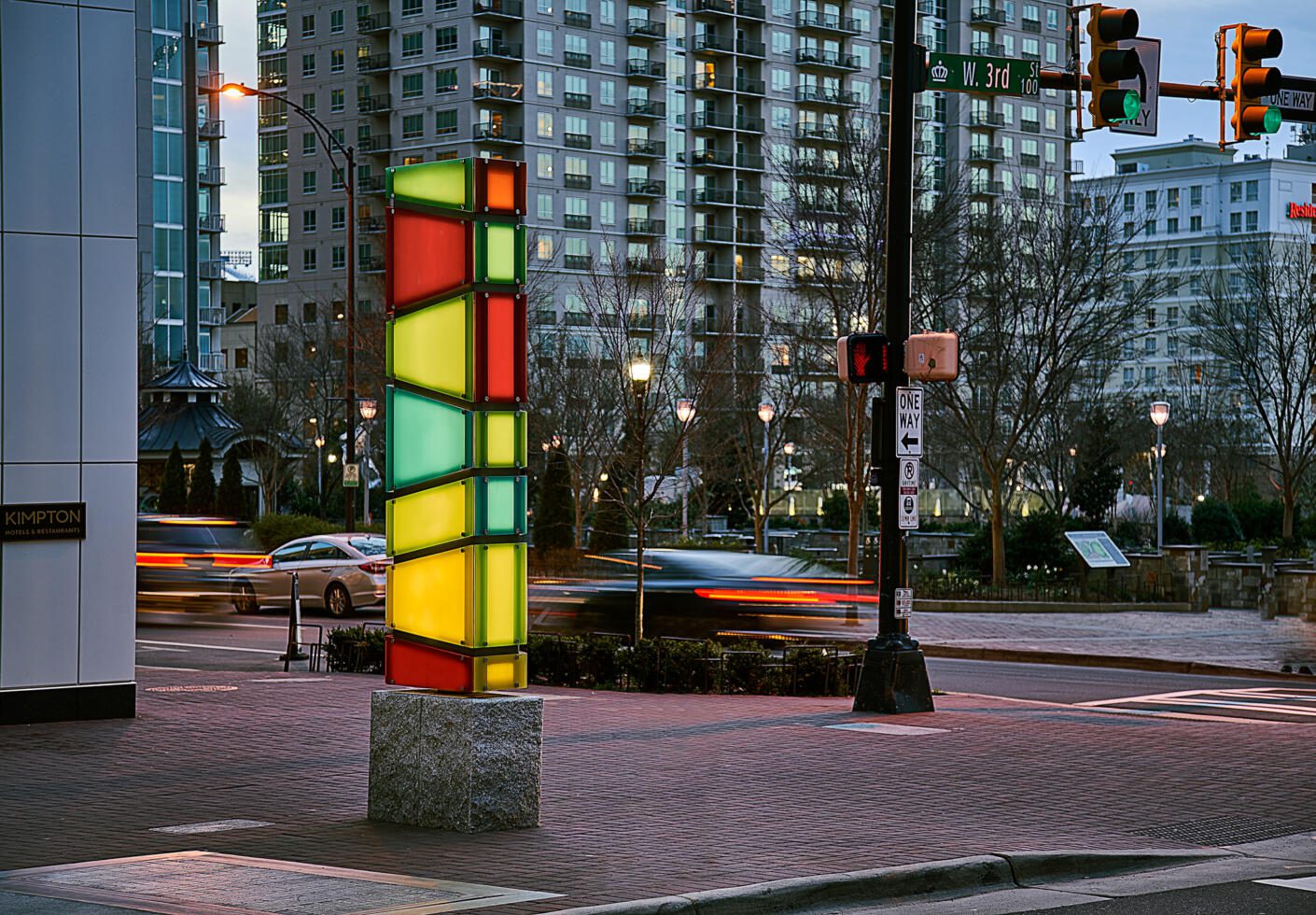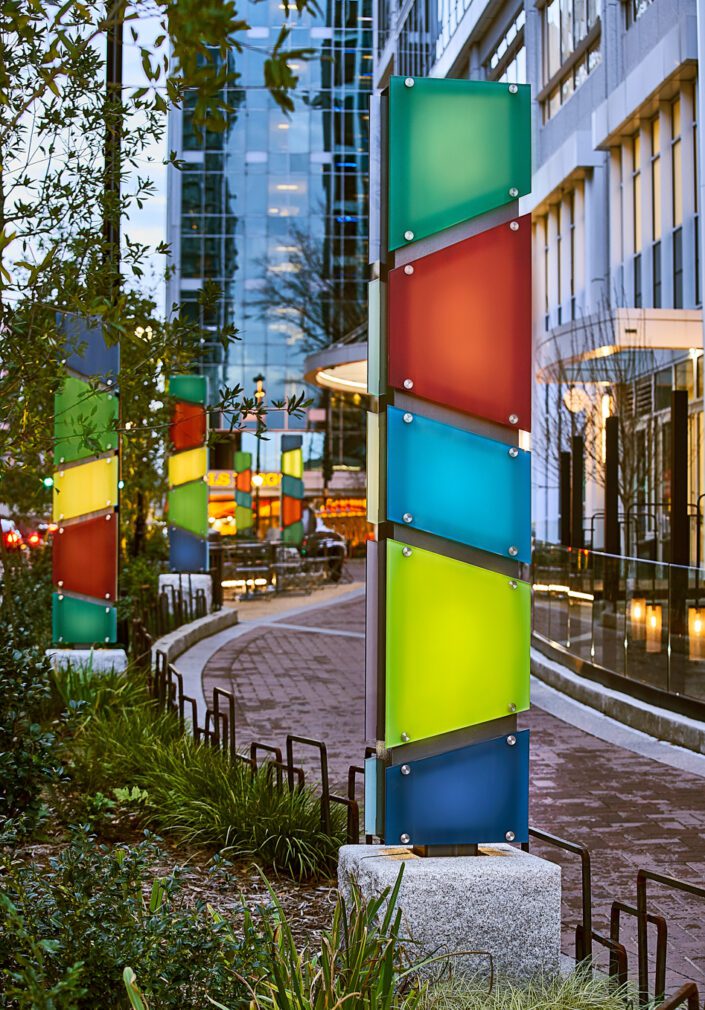 The outcome? Park facilities that simultaneously reflect the surrounding natural elements and pay tribute to the namesake artist who inspired the design of the park.